Visit the
Lensology

Showroom!
Discover the perfect eyewear at our Watford showroom. Reglaze your glasses while you wait or choose from our extensive collection of frames and sunglasses. Pop along today!
10% Off For Showroom Visitors
Amazing Selection Of Designer Frames
Hello and welcome to Lensology's brand new showroom!
We're excited to tell you about the opening of our new showroom, where you can find a great selection of designer glasses and sunglasses at the lowest prices. Our headquarters are in Watford, which is also where our online reglazing service is based. This means that we can also just update the lenses in your current frame if you prefer.
At Lensology, we believe that everyone should have access to high-quality eyewear, which is why we offer up to 70% off lenses compared to high street opticians and up to 50% off RRP for our designer frames and sunglasses. We carry an incredible range of designer brands such as Ray-Ban, Oakley, Dior, Hugo Boss, Persol, Giorgio Armani, Tom Ford, Chanel, Prada, Paul Smith , Tiffany and more.
Our showroom is open from 9am to 5pm Monday to Friday, and we welcome walk-in customers. To avoid waiting, we recommend contacting us in advance to schedule an appointment. When you visit, all you need to bring along is a prescription that is less than two years old, and our friendly staff, with over 30 years of experience, will be available to help you find the perfect pair of glasses or sunglasses to suit your style and vision needs.
We want to ensure you have a pleasant experience when you visit our showroom, which is why we offer free refreshments and a comfortable waiting area. There is also plenty of free parking available.
We're excited to welcome you to our showroom where our experienced team will help you find your perfect pair of glasses or sunglasses at unbeatable prices!
Team Lensology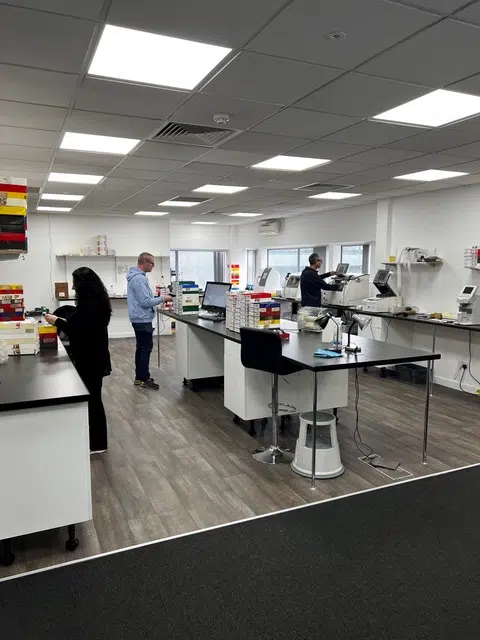 Why Visit The Lensology Showroom?
Save Money
Enjoy 10% off your order when you visit our showroom, making your journey to us even more worthwhile!
Save Time
In many cases, we can make your glasses whilst you wait in our showroom, and when this isn't possible, we can post them directly to your home, saving you an additional trip.
Complimentary Refreshments
Enjoy our complimentary refreshments as you relax and take a break! Whether you're a tea lover, a coffee connoisseur, or a biscuit enthusiast, we've got you covered. Our comfortable waiting area is the perfect place to unwind and recharge while you wait for your perfect pair of glasses or sunglasses
Free Parking
Parking's on us! Don't stress about finding or paying for parking – we've got plenty of free spots available when you pop along to see us.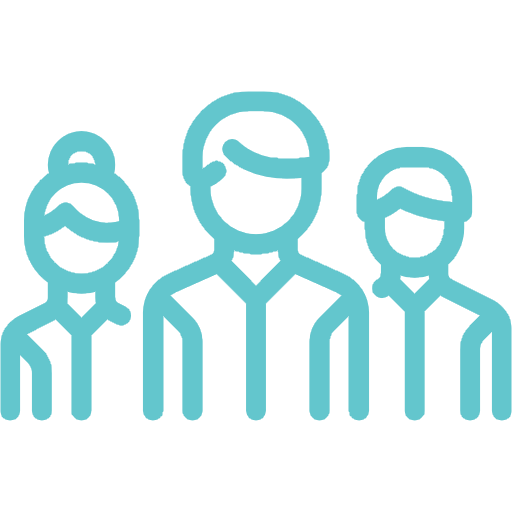 Meet The Team
Our team of friendly and highly qualified staff are always ready to give you a warm welcome, show you around, and answer any questions you may have.
A Spectacular Selection To Choose From
We have an amazing selection of designer frame and sunglasses at our showroom, including well-known brands like Chanel, Dior, Bvlgari, Oakley, Ray-Ban, Hugo Boss, Swarovski, Prada, Paul Smith, Polo, and many more. You're certain to find the ideal pair to fit your taste and price range.
Have Our Undivided Attention

At Lensology, booking an appointment in advance is recommended to guarantee the best possible experience during your visit. This ensures that one of our experienced team members is available to assist you in finding the perfect pair of glasses or sunglasses. However, we understand that life can be busy and welcome walk-in customers. Our friendly team will accommodate all customers and provide the same level of service, whether you book ahead or just pop in. We look forward to welcoming you to our showroom and helping you find your perfect eyewear at an unbeatable price.
Our Headquarters and Showroom are based on the Upper Floor of Wenzel House.
If you are local, you will recognise the building as you have probably driven past it many times when traveling along Tolpits Lane. It's on the same estate as Howdens, Travis Perkins, and Orbital Fasteners, and is the first building on the left as you come into Olds Approach. Press the intercom on the gate, and you'll be let in. There is lots of free parking, just look for the spaces designated to Lensology.
If you struggle with stairs, don't worry, we have a lift to take you up to our showroom. In case you need further assistance, you can always call us on 01923 940 408.
We are on the top floor of Wenzel House, just press the buzzer, and one of us will pop down and show you up where you will then be looked after by one of our friendly team.
We are looking forward to seeing you!
Team Lensology
Please note that requesting a specific date and time is subject to availability. Our friendly team will contact you to confirm your showroom appointment date and time.