Lensology offer an online and cost-effective sunglasses lens replacement service. We fit prescription and non-prescription lenses into your existing sunglasses without you needing to leave the house!
Sunglasses are a hybrid of fashion and critical function. Not only do they look great (as no one looks good squinting into the sun), but they are also essential in saving your eyes from the detrimental effects of UV rays. As a result, quality sunglasses can come at a pretty price, especially for high-fashion brands.
Reglazing an investment pair, newly purchased frames or swapping out standard lenses for sunglasses are cost-effective ways to benefit from branded sunglasses without the hefty price tag of the high-street. At Lensology, we reglaze sunglasses for both prescription and non-prescription wearers with our fast, high-quality postal service.
So why
reglaze

your sunglasses?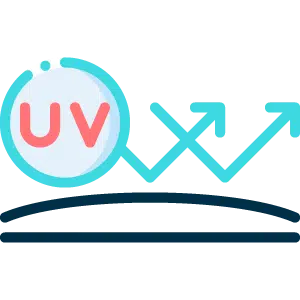 Protect your eyes from harmful UV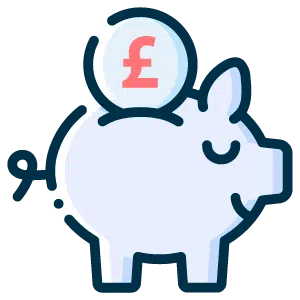 Save £££ vs a new pair from the high street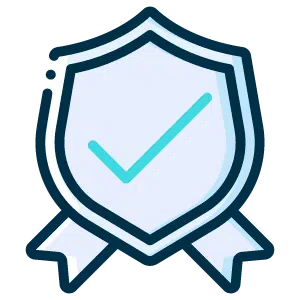 Quality assured from regulated optical suppliers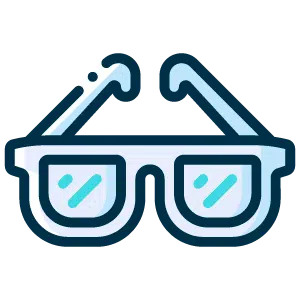 We reglaze all brands and styles
Prescription and non-prescription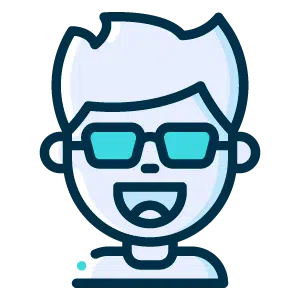 Quick, simple and effective
Quick Price Comparison Guide
Our prices are up to 70% lower than other high street opticians. When you include our current discounts our Single Vision prices start from just £9.90, Bifocal lenses from £27.00 and Varifocal lenses from just £44.00. These are massive savings for your replacement lenses, compared to the largest high-street opticians.
All opticians charge a premium Reglazing Fee if you want to keep your existing frame and that is why our prices are so much lower than that of the leading opticians in the UK. That is why it makes sense to cut out the middleman and use a service like ours. We keep our prices low and don't charge a Reglazing Fee!
Please note, the comparative prices below are accurate at the time of writing. You can find our detailed price guide here.
Sunglasses Lenses

Standard Tinted

£32.90

£69.00

£100.00

£145.00

Tinted with Anti-Glare

£50.00

£104.00

£140.00

£185.00

Polarised Tinted

£70.90

£94.00

£170.00

£215.00

Transitions® Lenses

£71.00

£94.00 (Unbranded)

£150.00

£225.00

Tinted Bifocals

£52.00

£118.00

£170.00

£195.00

Tinted Varifocals

£79.00

£148.00

£240.00

£240.00

Gradient Tints

+ £10.00


(add-on)

Same price as tinted lenses

Same price as tinted lenses

Same price as tinted lenses

Mirrored Tints

+ £35.00
(add-on)

DO NOT SUPPLY

+ £65.00 (add-on)

+ £40.00 (add-on)
Non-Prescription Replacement Sunglasses Lenses
We reglaze sunglasses for all wearers, using manufacturer lenses from all the high-end brands that will set you back at least £200+ on the high-street, at a fraction of the price. By sourcing lenses from the manufacturer, we can cut out middle-man costs and supply you with the quality lenses you come to expect from brands such as Gucci, Chloe, SunGod, Quay Australia, Ray-Ban and Oakley.
Even with no optical prescription, your sunglasses lenses must still provide optimum protection for your eyes from UV and bright conditions, which cheap lenses just cannot offer. At Lensology, we pride ourselves on supplying this for our non-prescription customers.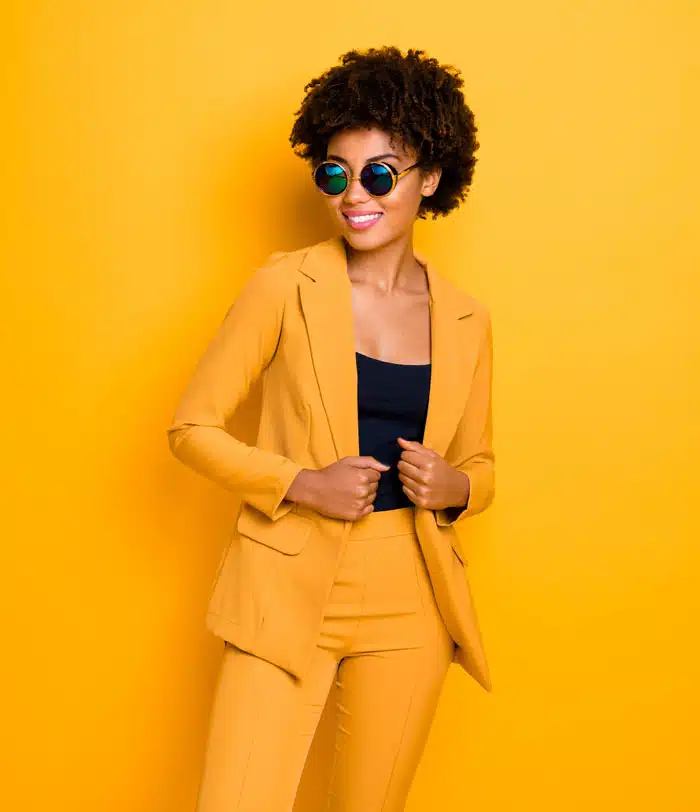 Replacement Prescription Sunglasses Lenses
At Lensology, we take great pride on delivering the highest quality lenses, as well as value. As we do for our prescription glasses ranges, our sunglasses lenses cater for all your prescription and optical needs and will be built based on your specific prescription. As with our non-prescription lenses, we supply direct from the manufacturers of top brands, including Ray-Ban and Oakley, leaving you with the complete package costing significantly less than the high-street.
Ray-Ban Replacement Lenses
Lensology supply and fit authentic Ray-Ban lenses. Our convenient postal replacement lens service means that if your Ray Ban's get damaged, we can help.
We can match the tint of your existing lenses and replace them with new ones, meaning that you can keep your favourite frames.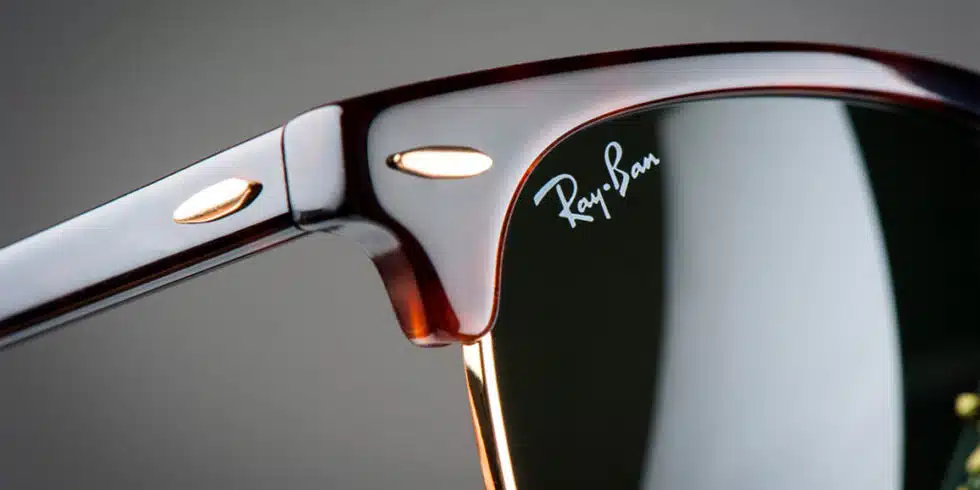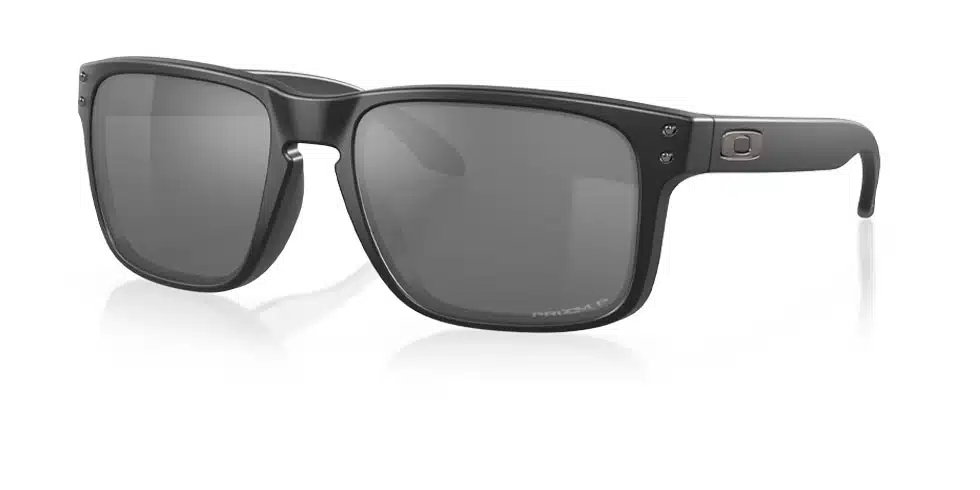 Oakley Replacement Lenses
Lensology are proud to supply replacement Oakley lenses. Whether you are looking to refresh your Oakley frames, or to save money on having new prescription lenses fitted, Lensology can help.
Send your Oakley frames to us using one of our convenient pre-paid postage packs, and our experts will fit your new lenses and send them safely back to you.
Different types of replacement sunglasses lenses
Lensology has an extensive range of options available for sunglasses reglazing for both prescription and non-prescription lenses.
We are experts in reglazing sunglasses and our tinting department is highly skilled with the ability to provide the highest-quality solid and gradual tints to sunglasses. Our most popular requests are to match existing tints and to colour-match lenses, however, our technicians can cater to any customisation and colour you can imagine.
All of our lenses come with density options, where you can change it up to have a solid or gradual tint, catering to your specific needs and taste – all with complete UV protection.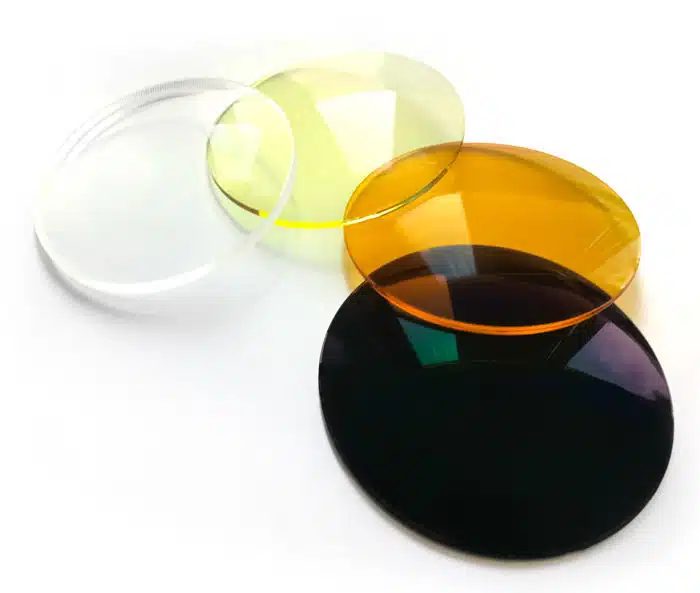 Our range of polarised lenses helps to reduce blinding glare by absorbing incoming horizontal light. Opting for a polarised lens will lessen reflections and improve clarity and sharpness, all of which make them very popular with drivers and water sports lovers alike.
Polarised lenses are a great option for anyone needing that extra performance in bright conditions and are available in three universally popular colours, Grey, Brown and Green.
A guide to replacement sunglasses lenses
You may think it's the end of the road for your damaged sunglasses lenses. Find out how you can keep your favourite designer frames by reglazing them with Lensology.

How to repair your scratched sunglasses lenses
It can be tempting to try and fix scratched lenses yourself, but you could end up causing more damage. Find out how to repair scratched sunglasses with the experts at Lensology.
How can I replace my Ray-Ban lenses?
It can be hard to find the perfect shades, so we know how frustrating it is to find that the lenses are damaged on your favourite Ray-Ban's. Read our guide on how to replace them.

A guide to tinted sunglasses lenses
Read our complete guide to tinted sunglasses lenses to find out which tint is best for you, written by the optical experts at Lensology.
How to reglaze your sunglasses with Lensology
With the same ease and excellent customer service of our standard lens ordering, we will send out a free pack straight to your door, inclusive of a free return postage box for your frames. Complete the form enclosed with your specific requirements and prescription if applicable, and we will do the rest. If you have any questions about your sunglasses, our friendly team are ready to help in the chat, email or over the phone so please get in touch.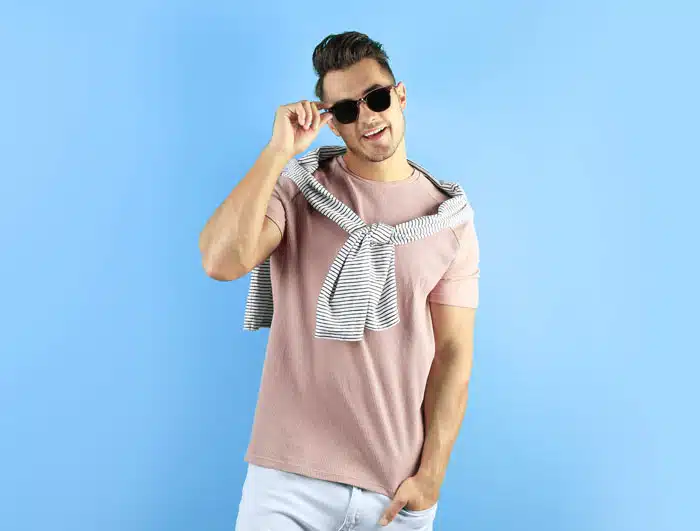 The latest in tech eyewear trends
The latest tech married with the coolest frames, smart glasses are the future of eyewear.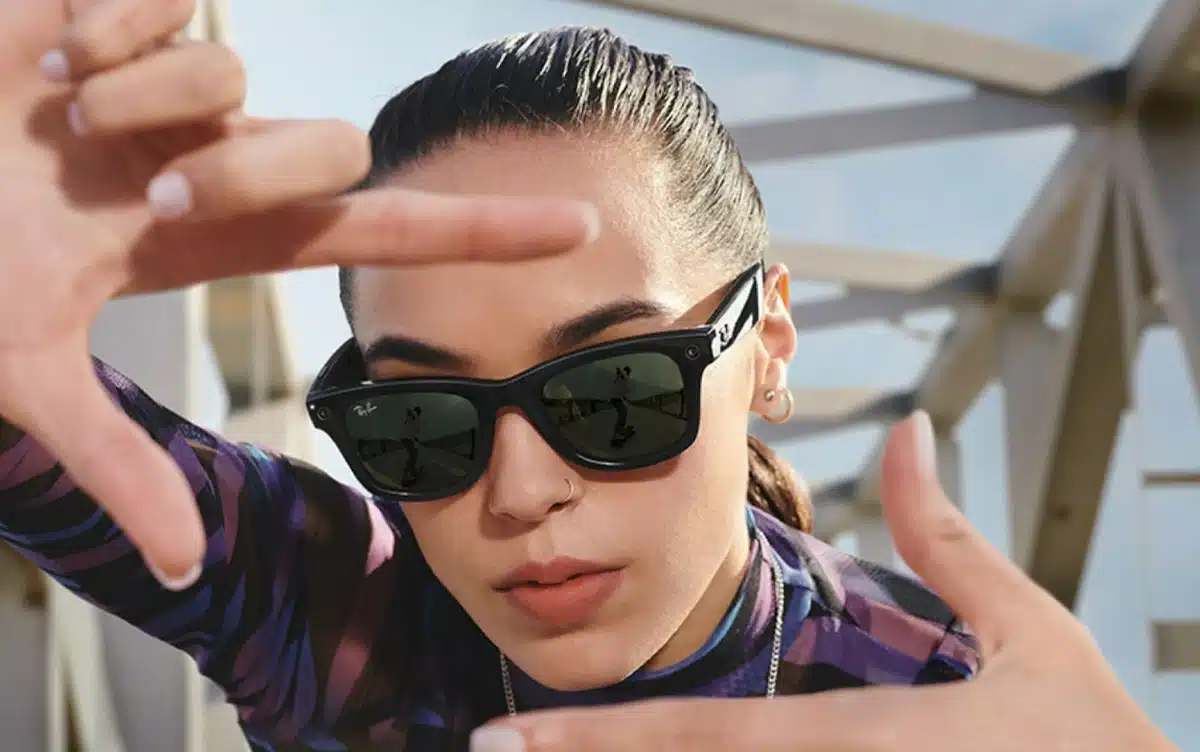 Save on lenses for the new Ray-Ban stories with Lensology. We can provide lenses for any prescription or non-prescription needs for the new smart glasses release from Facebook and Ray-Ban.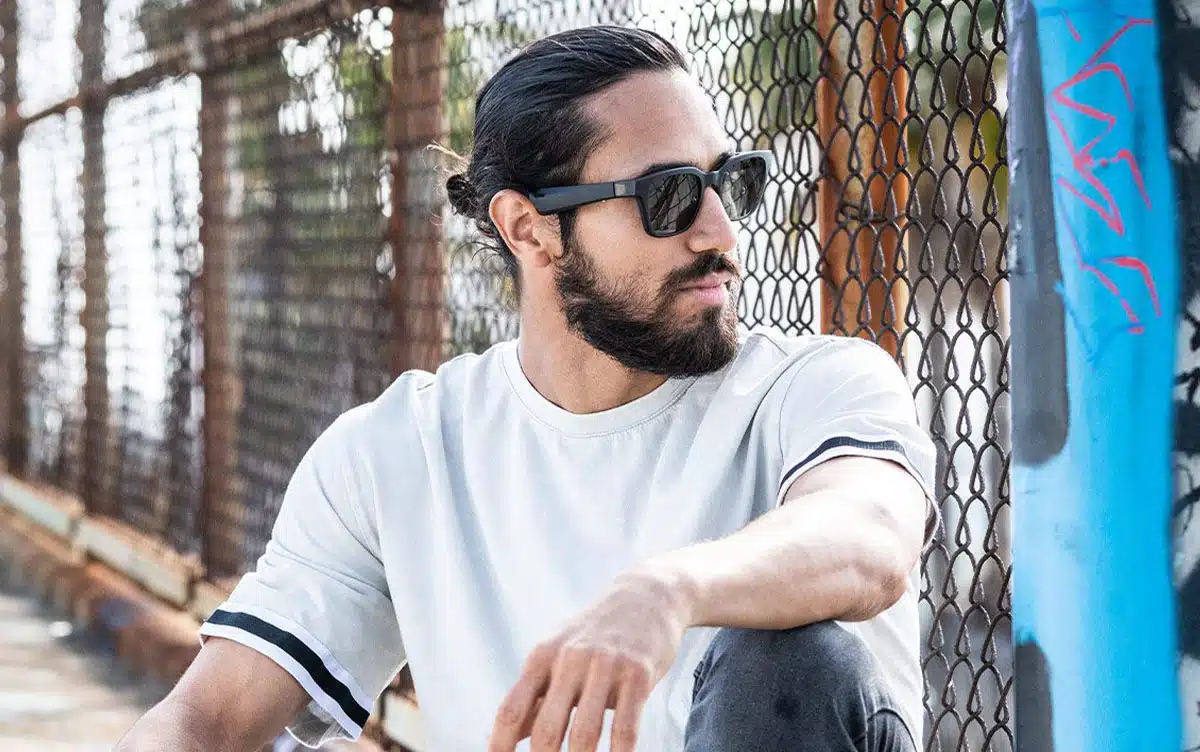 Take your tunes with you whilst protecting your eyes with Bose's first audio sunglasses. Let Lensology take care of your audio frame prescription and non-prescription lenses, with a massive saving to you.
The future of gaming, social media, and much more lies in virtual reality. Get your prescription and non-prescription VR lenses with Lensology.
Reglaze your existing
sunglasses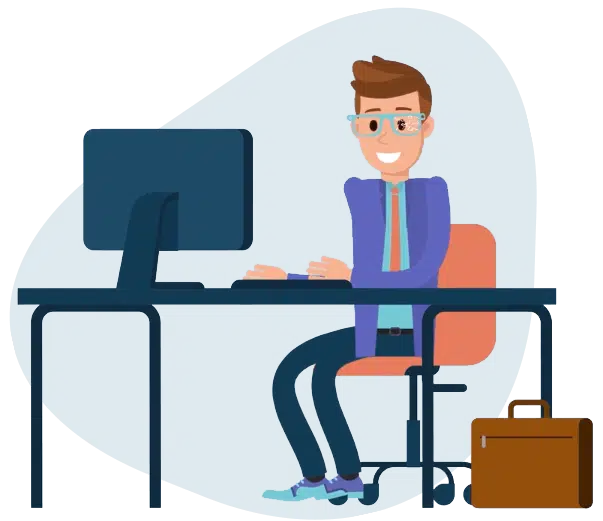 Fill out our simple form online and we will leap into action, sending you a sturdy box to put your sunglasses in. Postage is prepaid and there is no obligation. Sit tight, you will receive your pack in just a couple of days.
Place your sunglasses in the box and pop it into any Royal Mail post-box. No journeys into town, no stamps, no fuss. To save time you can add a copy of your prescription or we'd be happy to contact you for it. There is still nothing to pay.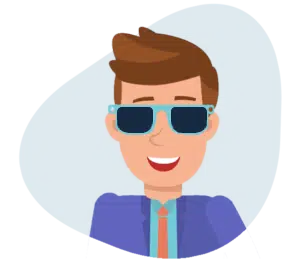 Relax whilst we fit your sunglass lenses
Our experts will prepare a quote based on your requirements and email it to you. Once you're happy, sit back and relax whilst we fit your sunglass lenses with speed and care before returning them via our secure courier service.