Conveniently and cost-effectively reglaze glasses, without leaving the house!
Single vision lenses cater for one prescription type, which is perfect for when you only have one prescription, but what if you have different needs for close up and long-distance viewing?
You can of course have multiple pairs of single vision glasses, however, bifocal lenses are a cost-effective and convenient solution to be able to accommodate both of your prescriptions with one pair of frames.
Bifocal lenses can eliminate the panic of lost reading or driving glasses when you need them most.
Typically made with close up vision at the bottom of the lens and long-distance at the top, the two prescriptions are met in the middle by a visual seam, which allows you to centre your vision on the area of lens you need at a given time.
Lensology's bifocal reglazing service is a cost-effective solution for you to be able to keep your favourite frames and have new prescription bifocal lenses fitted at a fraction of the high street price.

The benefits of
reglazing

glasses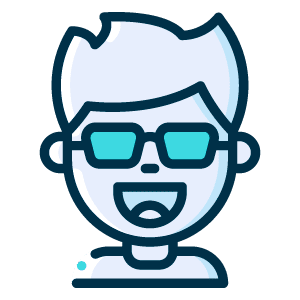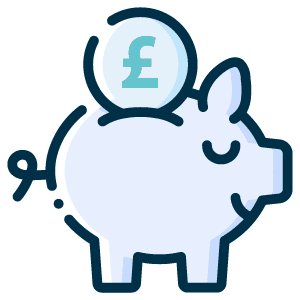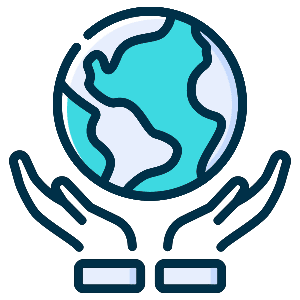 Reduced Environmental Impact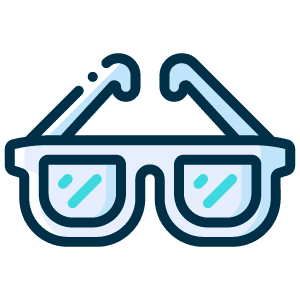 Need new bifocal lenses? Lensology can help.

Our postal reglazing service is an ultimately convenient option for you to replace your bifocal lenses, without leaving the house!
Reglazing your glasses simply means replacing your lenses and keeping your frames, allowing you to keep your favourite frames that you spent so long choosing.
What was once an expensive and lengthy process, reglazing with Lensology is a cost-effective and fast solution where you can receive your new lenses fitted to your glasses within a matter of days.
Our expert optical lab can create and fit lenses for any prescription and non-prescription needs, whether it's bifocal lenses, varifocal lenses, or sunglasses lenses (to name just a few!). We can fit your new lenses to your frames and deliver them back to you ready to wear, and at a fraction of the cost of high street opticians.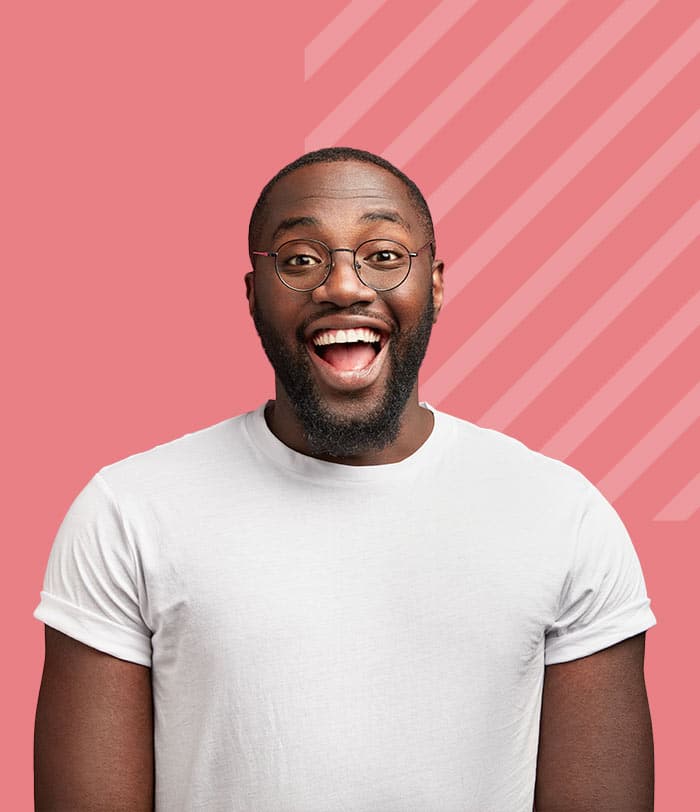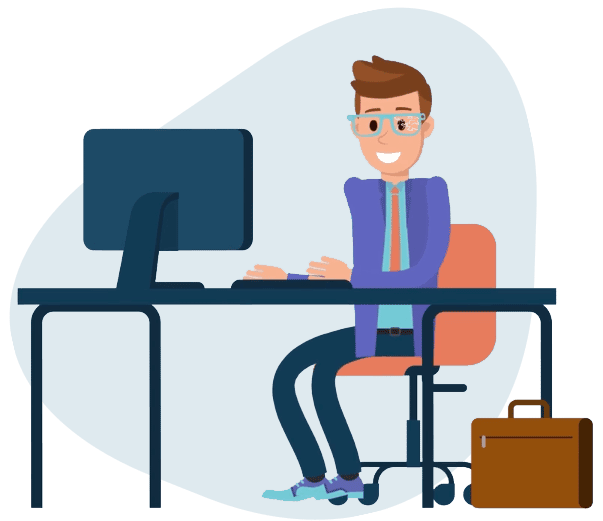 Fill out our simple form online and we will leap into action, sending you a sturdy box to put your frames in. Postage is prepaid and there is no obligation. Sit tight, you will receive your pack in just a couple of days.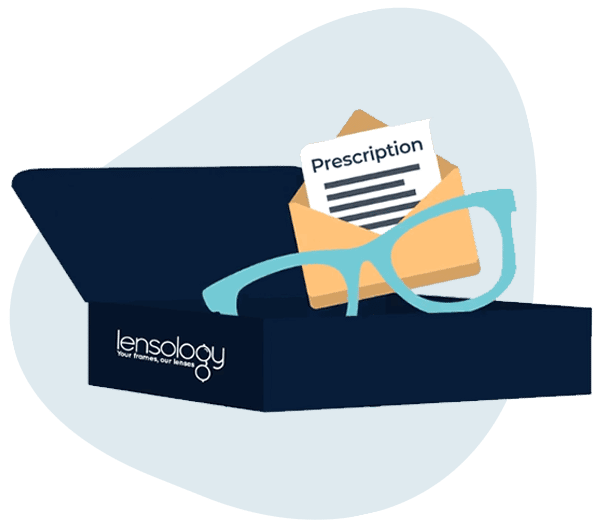 Place your frames in the box and pop it into any Royal Mail post-box. No journeys into town, no stamps, no fuss. To save time you can add a copy of your prescription or we'd be happy to contact you for it. There is still nothing to pay.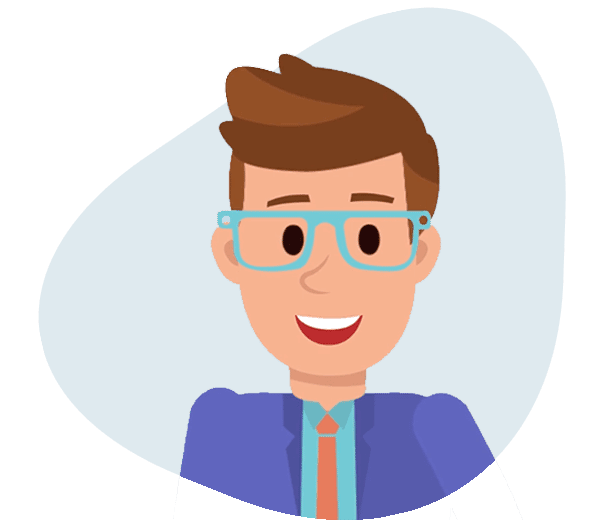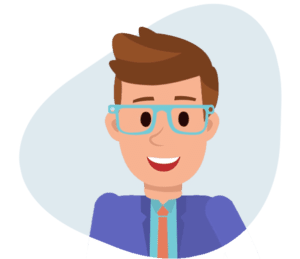 Relax whilst we fit your lenses
Our experts will prepare a quote based on your requirements and email it to you. Once you're happy, sit back and relax whilst we fit your lenses with speed and care before returning them via our secure courier service.
The different types of bifocal lenses
There are a few different types of bifocal lenses to choose from, with different qualities and features that suit different lifestyles and needs. They include:
D Seg Bifocal lenses
Round Bifocal lenses
Executive or split lenses
For more information about bifocal lenses why not read our handy guide to bifocal lenses, or contact us to speak to one of our friendly optical experts.
What's the difference between bifocal and varifocal lenses?

Bifocals lenses often have a line across the middle, and cater for two types of lenses, with long-distance usually at the top and up-close at the bottom. These are often, but not exclusively, prescribed to wearers with age-related conditions such as presbyopia, whereby eyes begin to have to work harder to focus on anything up close.
Varifocal lenses can cater for multiple prescriptions, with lens zones rather than a distinct top and bottom dividing line on the lens. Distance viewing is still towards the top area of the lens, but as the item being looked at gets closer, the wearer gradually moves their eyes lower to a different part of the lens which keeps the object in focus.
For more information, read our guide on the difference between bifocals and varifocals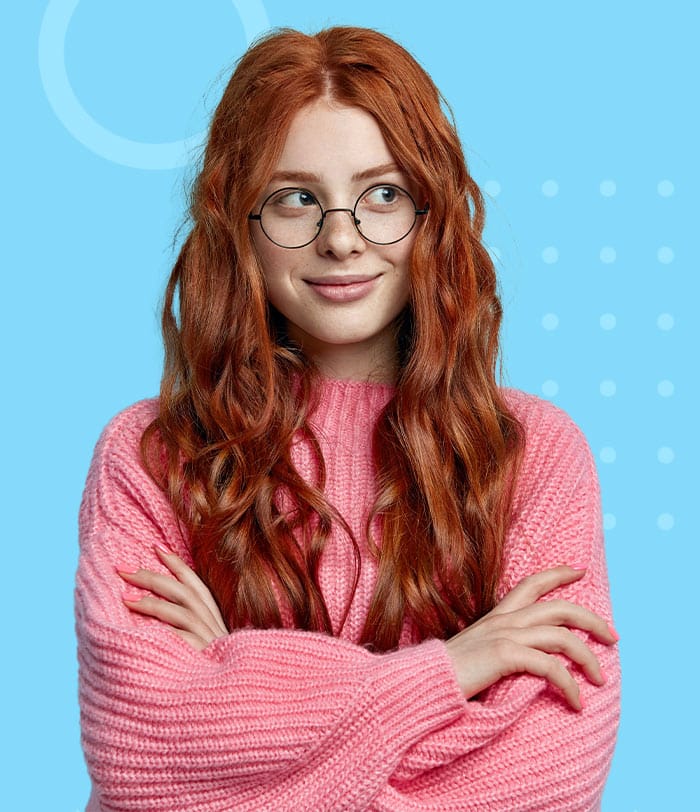 The benefits of bifocal lenses

One pair of glasses for your prescription needs
A huge benefit for your daily life, needing only one pair of glasses for all your optical needs is very convenient! Many people favour bifocal lenses for this reason so that they can avoid having to constantly switch between pairs, when driving and reading, for example.
Compared to varifocal lenses, Bifocal lenses are often the more cost-effective choice.
Varifocal lenses are a more advanced lens with a less noticeable difference in prescription types, often coming at a much higher price point than bifocal lenses.
Read our guide to bifocal lenses to find out more about the benefits and features.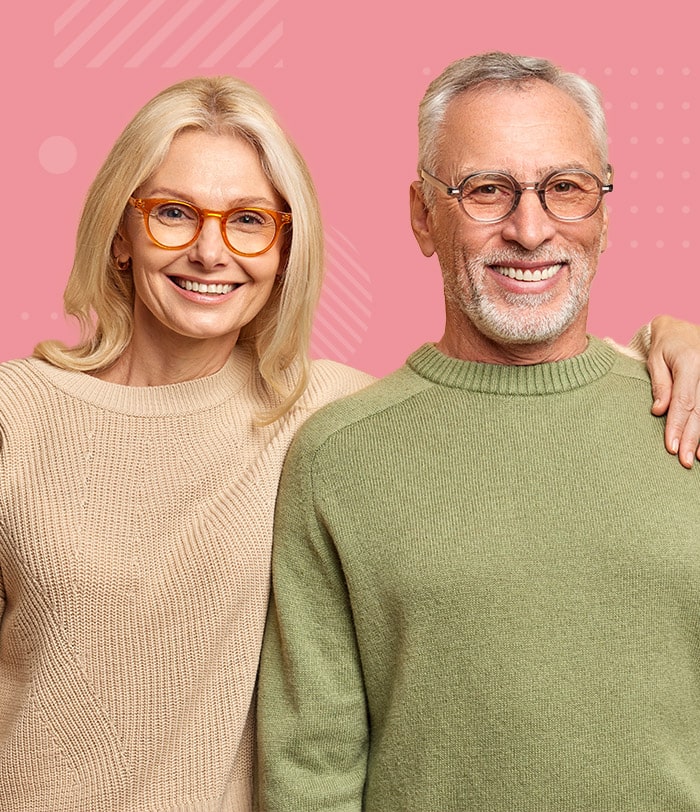 We take the hassle out of getting lenses for both your new and existing frames
Delivering freedom of choice to our customers is our passion, so once you have found your perfect frames, simply request a pack and send them to us to fit your new bifocal lenses.
Our dedicated customer service takes you from initial inquiry, right through to completion, with expert guidance at every stage, and our selected courier service takes care of your safe delivery. In the unlikely event you need to return your lenses, we offer a 30-day money-back guarantee.
All you have to do is wait for the postman to arrive with your new bifocal glasses or lens replacement, at a fraction of the high street retail cost, with optician quality service, without even leaving the house.
A Guide To Bifocal Lenses

Having two prescriptions doesn't mean you'll need two pairs of glasses. Read our handy guide to bifocal lenses to see if they could be the right option for you.
How to choose the right lenses for your glasses
Choosing the right lenses can seem like a daunting task. Our simple guide explains the different types of lenses and coatings, to help you decide what's right for you.
What's the difference between bifocals and varifocals?

If you need multiple prescriptions for your lenses, then you may want to consider bifocal or varifocal lenses. Let us talk you through the differences, and which option is best for you.
How to measure your pupillary distance

Pupillary distance is unique to every person and is vital for the correct placement of prescription lenses. Find out how to accurately measure yours at home.
A simple and convenient postal lens replacement service offering high-quality products for a fraction of the traditional cost.
Please fill out the form provided to receive your no obligation pack completely FREE of charge.
Once We Receive Your Frames
We'll review with our team of specialists and custom make your new lenses to fit your favourite frames.