Convenient and cost effective prescription lens replacement service without leaving the house!
Prescription lenses come in various types including; single vision, transition, sunglass, bifocal, varifocal and computer to name a few, all of which Lensology can supply. You may be new to wearing glasses or need to change your prescription following a test. Either way, choosing the frames for your glasses can be an expensive and very individual purchase. So, when you need new prescription lenses, but either your existing frames are in good condition and the style you like, or you've found the frames but don't have the budget to have lenses fitted in the traditional way, what are your options?
Lensology's prescription lens service is a cost-effective solution for you to be able to keep your existing frames and have new prescription lenses supplied and fitted, at a fraction of the high street price. If you want to try Varifocals, the savings are considerable if you choose our market-leading Omni-Vision HD lenses, which use state of the art technology to offer the best quality in multi-purpose glasses. Strong prescription standard lenses can often be thicker, so you may want to try slimmer, lighter and tougher lenses. We will upgrade to the next slimmest lens completely free of charge when you order your lenses from our in-house ULTIMA range. If a prescription lens exists, we can fit it to any frame you send to us, from lifestyle and digital use to winter, water sports or driving lenses.
Not only are you saving money by doing this, fitting new or updating prescription lenses is an environmentally friendly way to keep costs down and extend the life of your loved frames.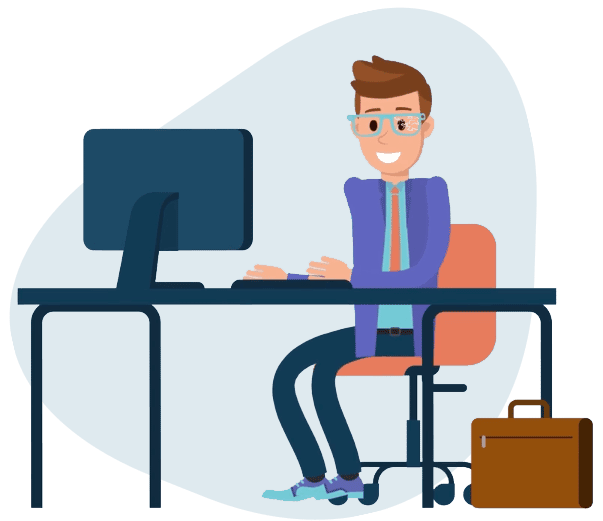 Fill out our simple form online and we will leap into action, sending you a sturdy box to put your frames in. Postage is prepaid and there is no obligation. Sit tight, you will receive your pack in just a couple of days.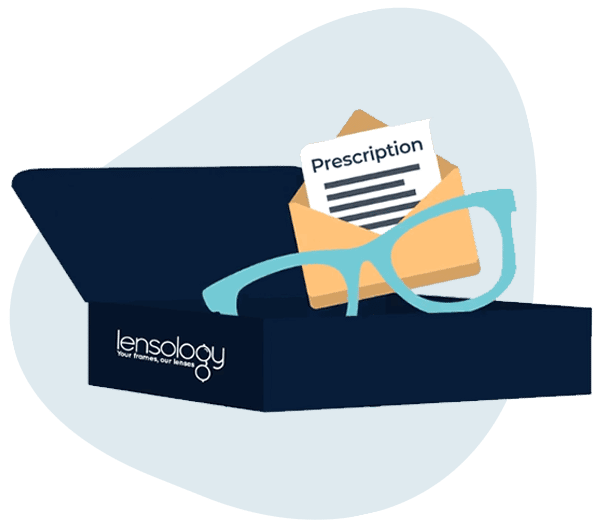 Place your frames in the box and pop it into any Royal Mail post-box. No journeys into town, no stamps, no fuss. To save time you can add a copy of your prescription or we'd be happy to contact you for it. There is still nothing to pay.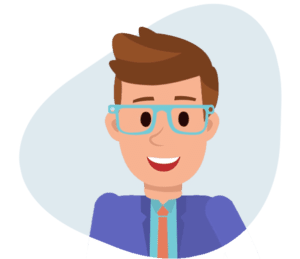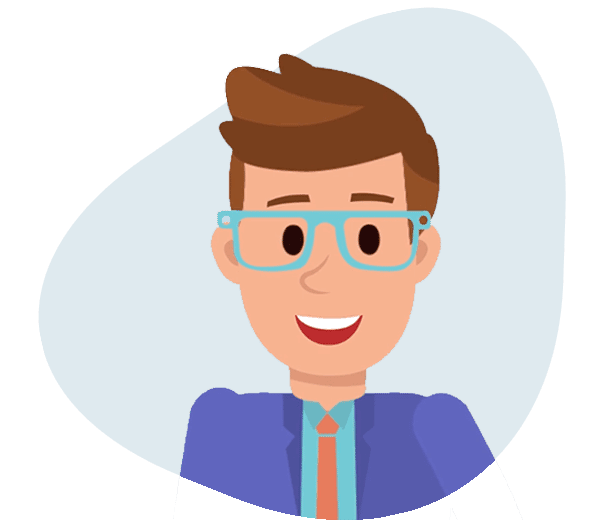 Our experts will prepare a quote based on your requirements and email it to you. Once you're happy, sit back and relax whilst we fit your lenses with speed and care before returning them via our secure courier service.




Hassle free prescription lenses for
both

your new and existing frames
Sourcing your prescription lenses from Lensology isn't the only way of saving money on your glasses. If you are in the market for a brand-new pair, you can find on-trend, designer and non-designer frames both online and selected stores. Delivering freedom and choice is our passion, so once you have found the perfect pair (or pairs, we can do them all!), request a pack and send them to us to for your lenses.
First-class customer service ensures you know exactly how the process works, our selected courier service takes care of your delivery with a quick turnaround, and in the unlikely event you need to return your lenses, we offer a 30-day money back guarantee. Ours is a hassle free and convenient service, all you have to do is wait for the postman to arrive with your new prescription lenses. And all this without having to leave the house and for a fraction of the high street cost!
Accessible. Dependable. Affordable.
Please fill out the form provided to receive your no obligation pack completely 
FREE
 of charge.
Once We Receive Your Frames
We'll review with our team of specialists and custom make your new lenses to fit your favourite frames.