XREAL Air 2
Prescription Lens Inserts
The new XREAL Air 2 AR Glasses introduce a new lens style to freshen up the look of your AR glasses. As the official worldwide partner for XREAL, we're proud to supply the prescription lens inserts for the Air 2 glasses.




Official XREAL Air 2 Prescription Inserts
Get your prescription lens package with customised inserts for just £95.00. This lens package also includes…
Custom Prescription Lenses
Our expert reglazing technicians will create your bespoke prescription lens inserts at our in-house UK lab. We ensure that all of our lenses are created using the highest quality as standard, along with an array of added enhancements.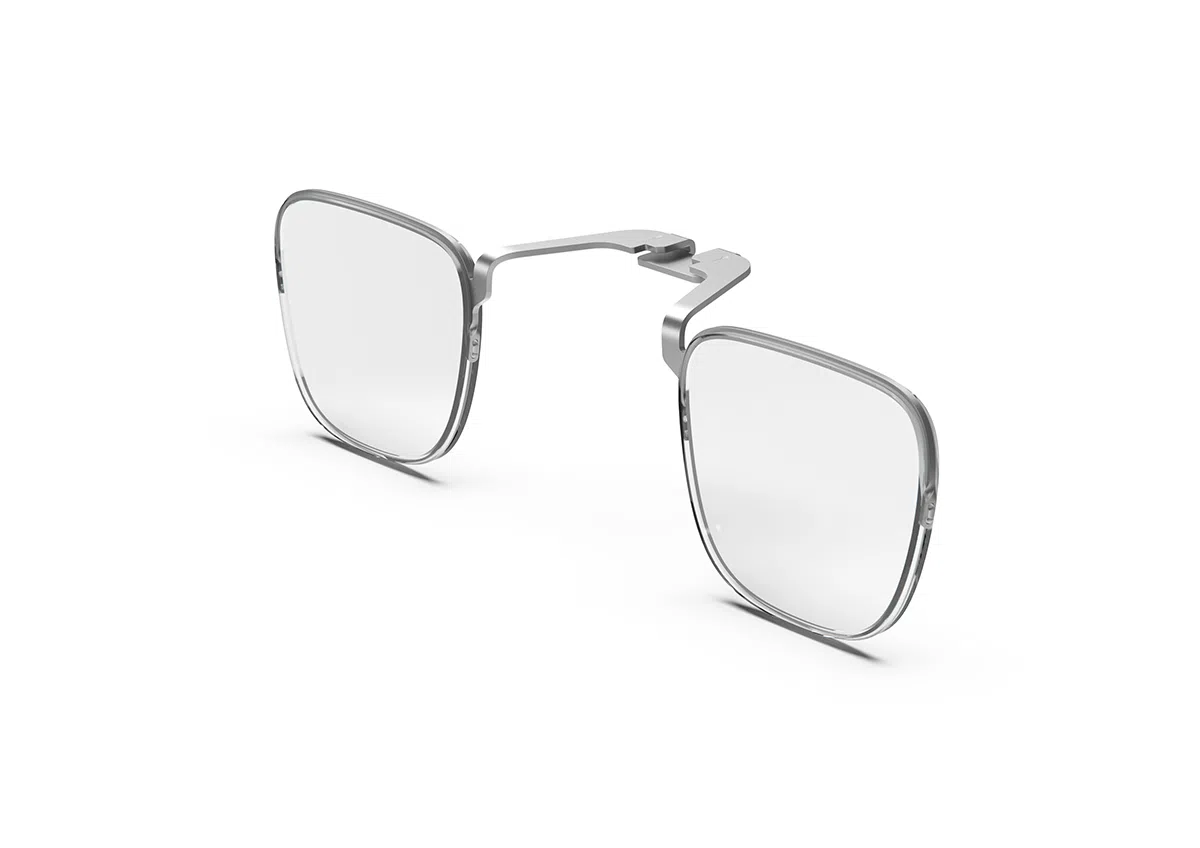 XREAL Air 2 Glasses Inserts
There is no need for you to send us your Air 2 AR glasses. As part of your package, we will supply you with a brand new pair of Air 2 lens inserts that will have your prescription fitted.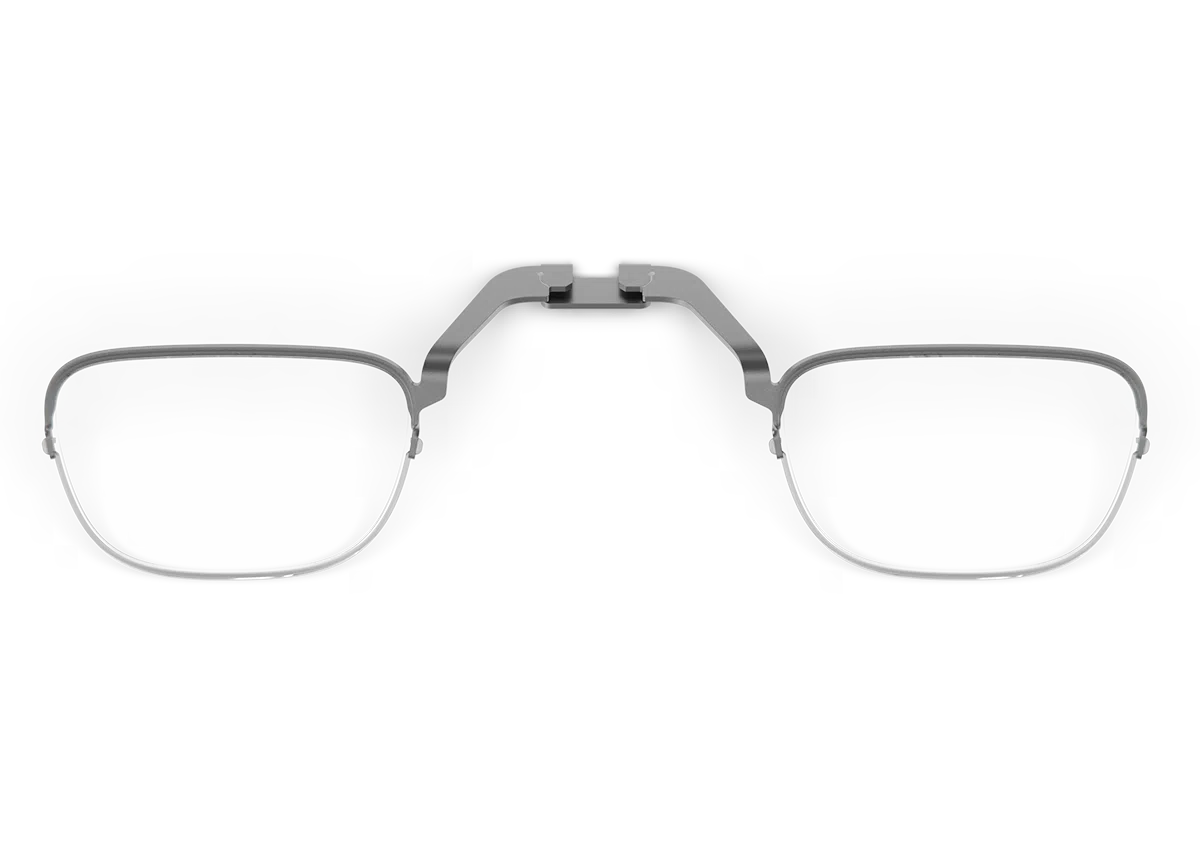 Custom Lens Glazing & Fitting
We want you to have the most immersive experience as soon as possible. That's why we'll cut, edge and fit your prescription lenses perfectly into the inserts. Once this is done we'll get them shipped to you ready to enjoy!
UGEPlex

Perfect service for Nreal Air AR glasses prescription lenses!
My Augmented Reality Nreal Air glasses needed prescription lenses, and I heard good things about Lensology on Reddit, so I'm now very happy that I gave their service a try.
I had a long flight coming up in the same week and Lensology had a reputation for fast turnaround. The order process was quick and easy.
Payment was quick and easy. Lensology quickly reached out to confirm my prescription details and they were very professional. Then before I could believe it, I had my new prescription lenses for my Nreal AR glasses, already mounted on the required insert, within 3 days of my order from the UK to the USA.
That's incredibly fast fulfilment, as local shops all told me 7 days to 2 weeks!
Lensology beat them all and the lenses I received from Lensology seem clearer than even my daily wear high clarity high index glasses. Just, wow.
Lensology really lived up to their positive reputation and did it with style and quality.
And then they did it again a few months later for my wife's prescription inserts for *her* new Nreal Air AR glasses. Lol, yeah, she wanted a pair too after trying out mine.
Lensology's the real deal. It's very easy to order from their website, especially with the dedicated Nreal Air ordering page on lensology.co.uk and the entire experience left me recommending them to everyone I know in AR and VR who need prescription lenses for their VR headsets and AR glasses.
Peter Rodriguez

Fantastic Quality! Buy it!!
I was a little sceptical about the time frame and quality is given I didn't know anything about this company. I was completely floored by both. These prescription inserts are fantastic for my Nreal Air. They are my exact prescription and the build quality is amazing. The shipping from Europe to America was lightning-fast. I would definitely recommend this again and again.
I wish they would do VR headset inserts as well. You pay for quality. Kudos Lensology!!
Neil Orr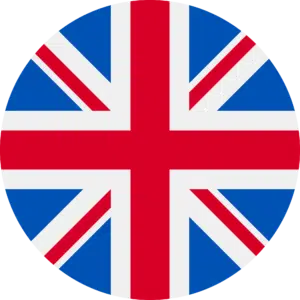 Spoke to advisor Oscar
Spoke to advisor Oscar, who talked to me and helped me through the process of buying my lens inserts for my Xreal glasses. I got them back within 24 hours, they are absolutely spot on. I have used this company before when I got prescription lenses for my Bose Bluetooth glasses. Very good customer service – I highly recommend this company.
Dustin Ybarra

These lenses changed the game
These lenses changed the game for the Nreal Air for me! I have pretty bad vision, and the lenses are not that thick and allow a much more comfortable experience when playing than just having my glasses underneath my headset. Absolutely worth every dime. Also had no problems shipping to me in the US and turned around surprisingly fast.
Matthew Brackney

I got a set of nreal air AR glasses…
I got a set of real air AR glasses recently and everything was blurry without my glasses on, but wearing my glasses under the Nreal airs was hardly ideal.
I went looking for a place that does prescription inserts and Lensology came up everywhere. Anyone who needed the inserts was praising them.
looked into them and saw that the price was fair (no price gouging for a niche item). I placed my order and everything went super smoothly. Even though I'm in the US and they're in the UK, I had my inserts in hand within a week.
They're a great company, and if I ever need my prescription inserts updated I will be coming to them again.
Lance Kriegsfeld

If you have Nreals and need a prescription, look no further than Lensology!
If you have Nreal glasses, I can't recommend Lensology highly enough as the place to get prescription lens inserts. They have super fast turnaround times and the prescription was absolutely perfect. Made the viewing experience so much better for me given my nearsightedness.
Reel Vhslamps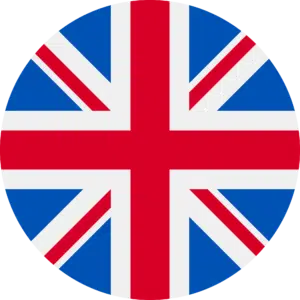 If you have Nreal airs and need the glasses made these are the Guys!
The glasses came within 2 days!! They fit my Near Airs like a glove. Now I can enjoy my glasses. Top service and would use it again if needed.
Our XREAL Air 2 prescription lens inserts are available with worldwide delivery.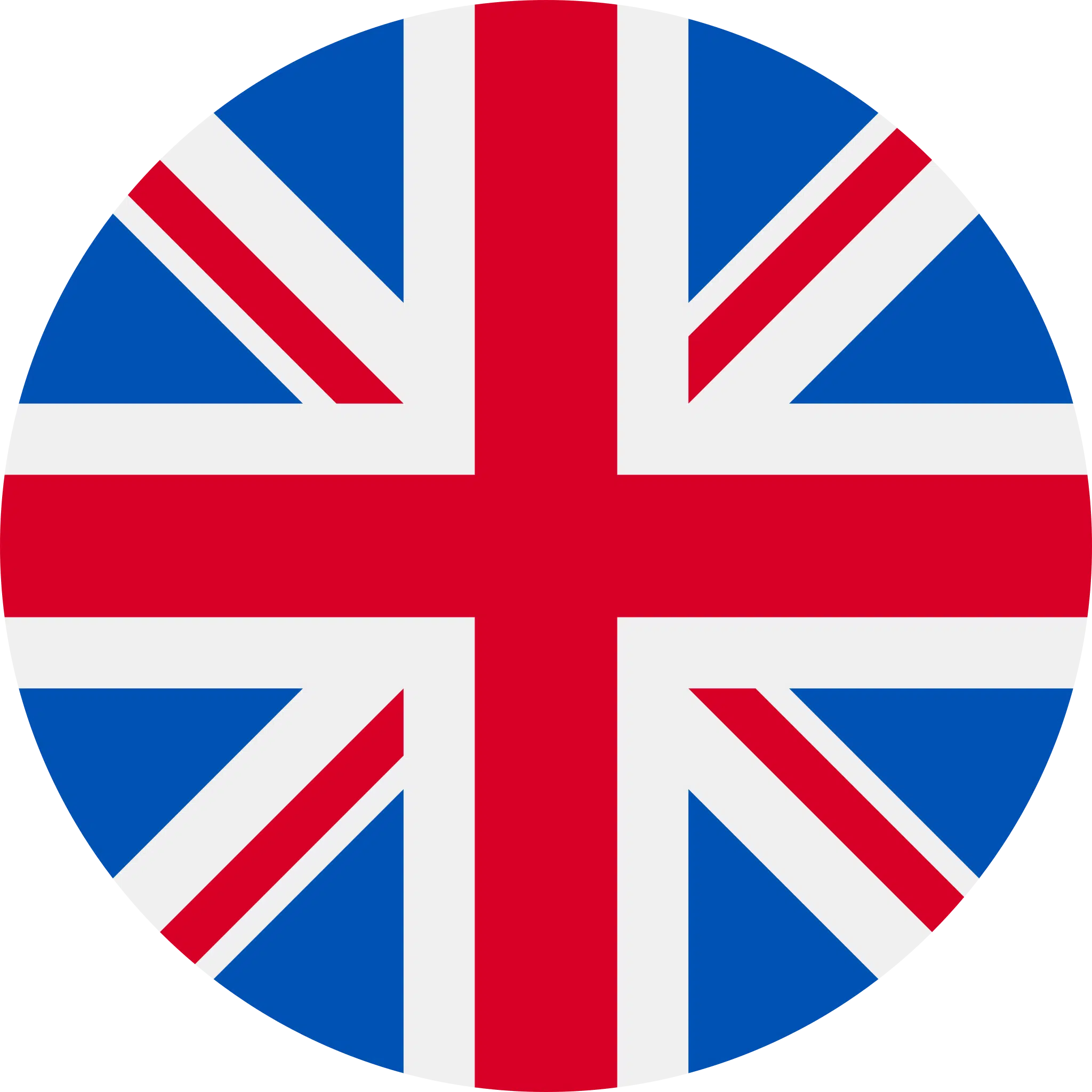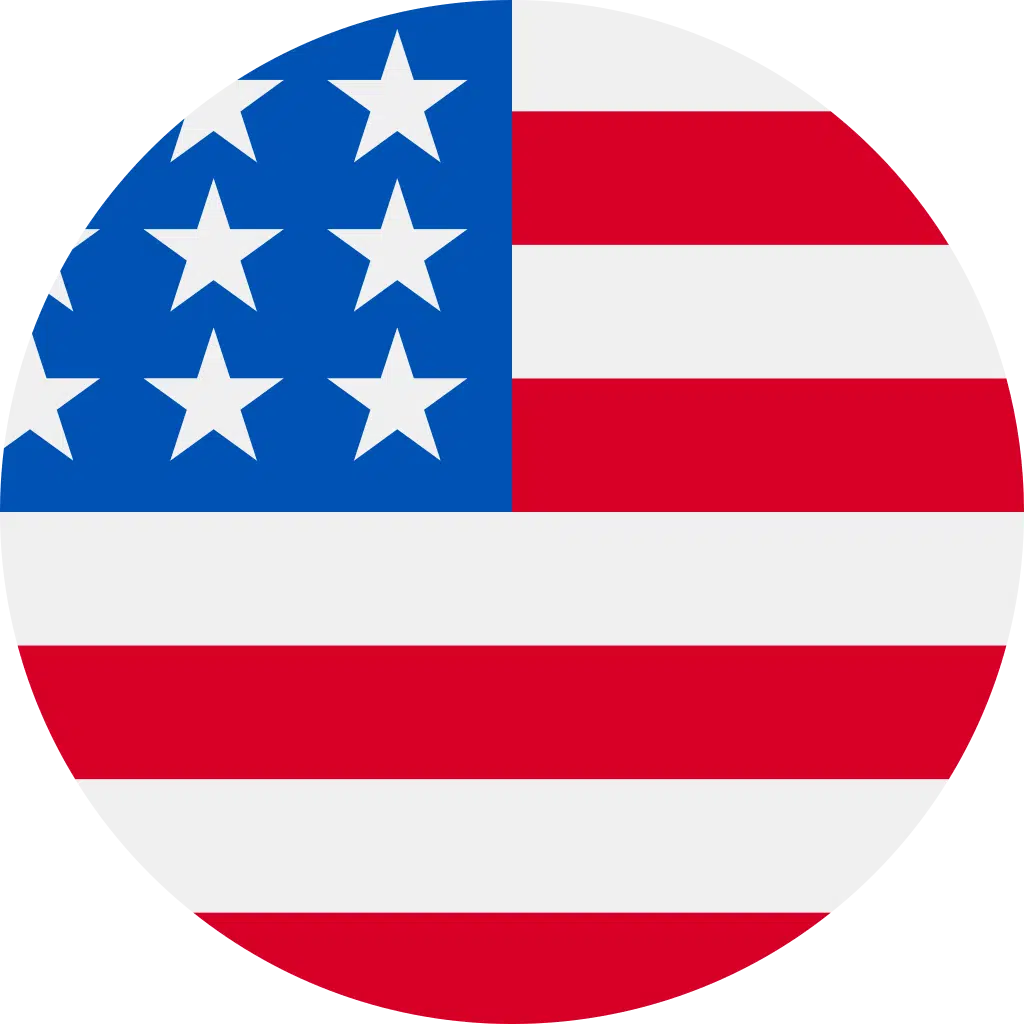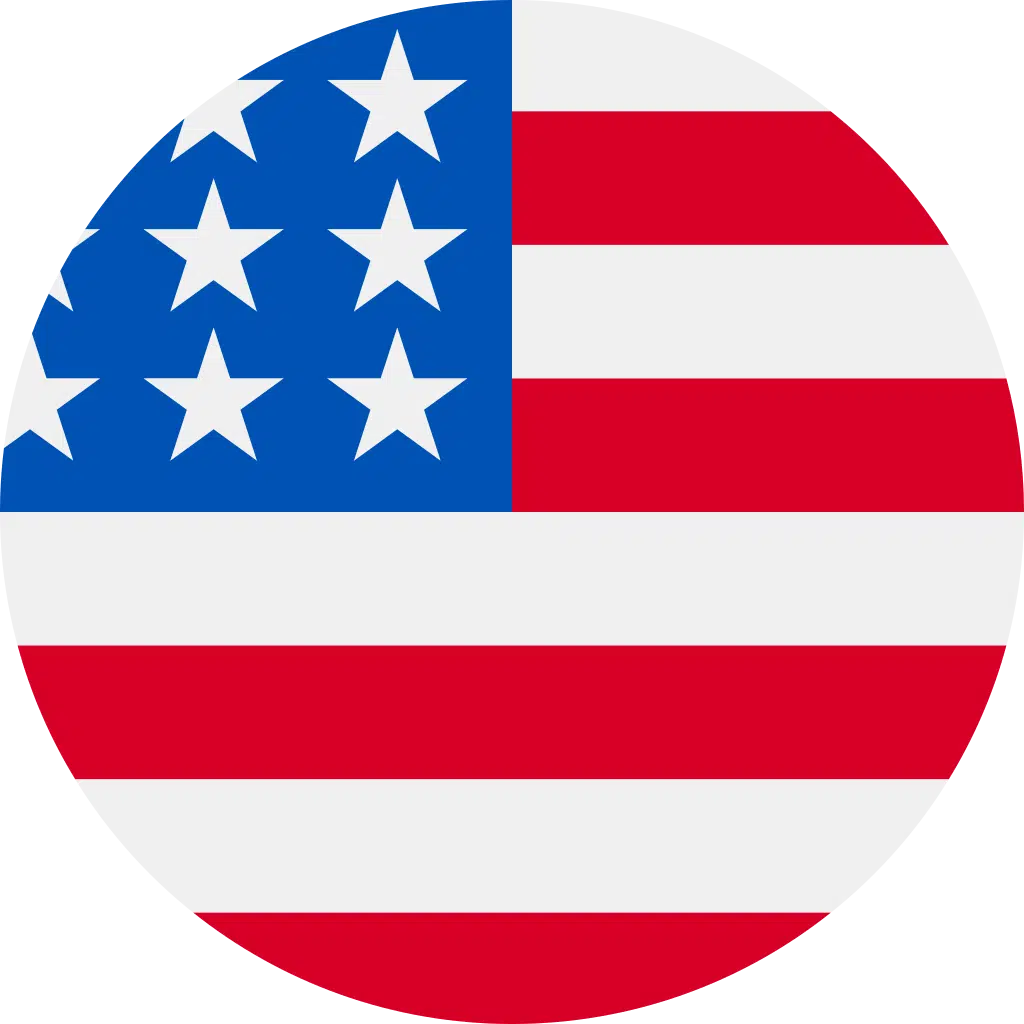 USA
2-4 working days / £25.00
Canada
2-4 working days / £25.00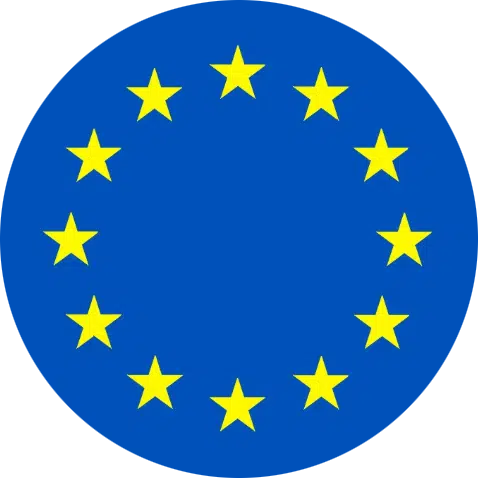 Europe
2-4 working days / £20.00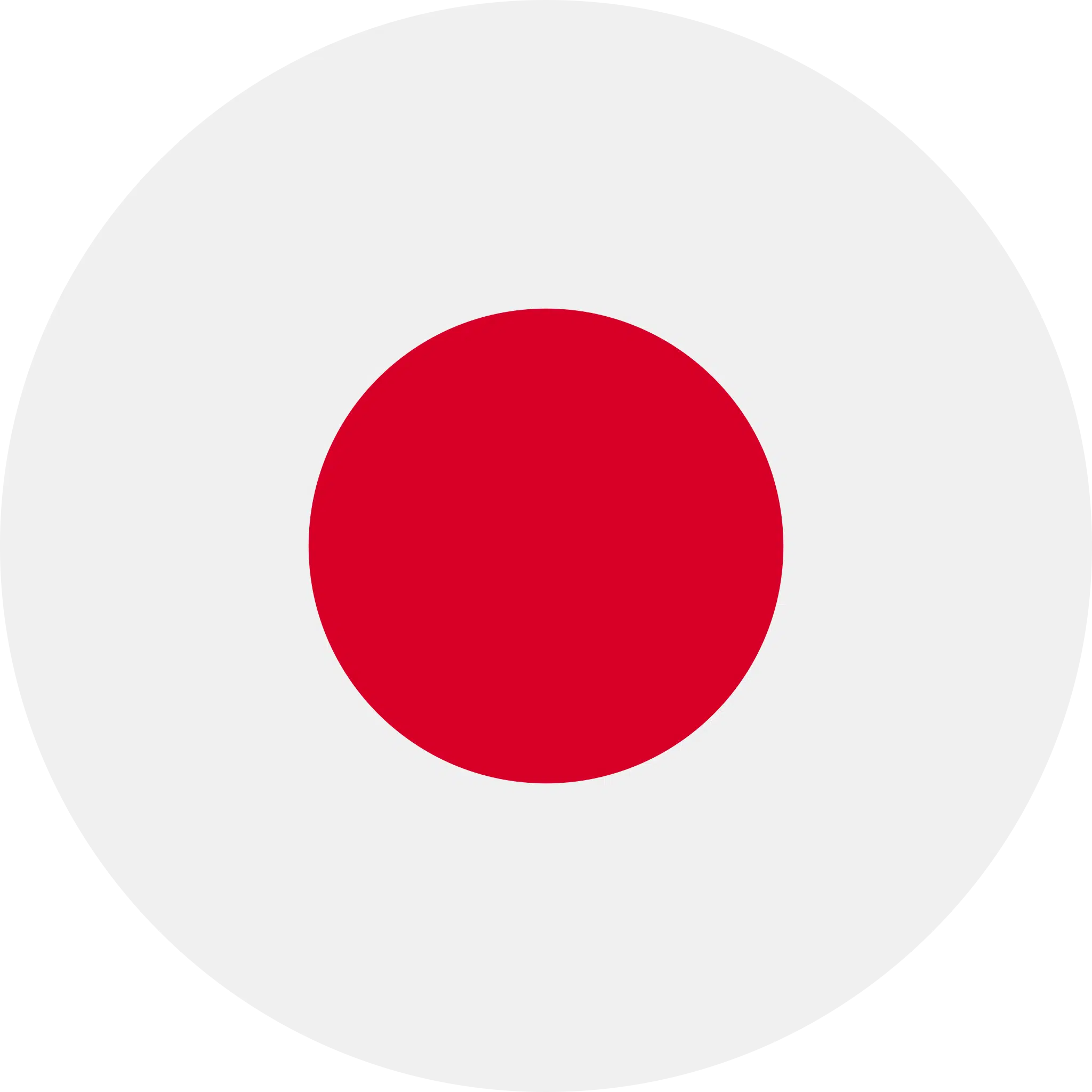 Japan
4-6 working days / £30.00
Australia
6-7 working days / £30.00
New Zealand
6-7 working days / £30.00
South Africa
6-7 working days / £30.00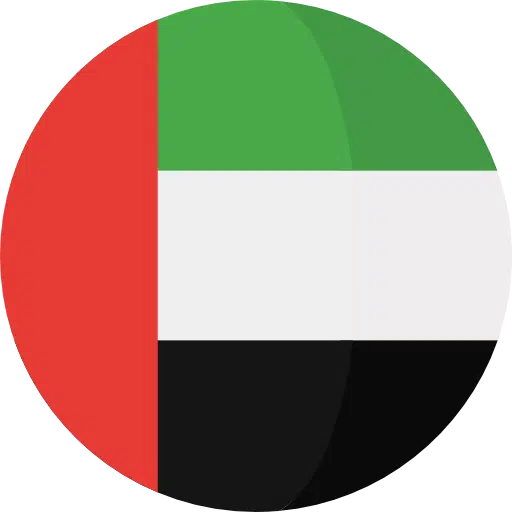 United Arab Emirates
4-6 working days / £30.00
All import tax and customs fees are covered by Lensology
For any other countries not listed please contact us.
Our XREAL Air 2 Prescription Lens Features
At Lensology, we pride ourselves on the high quality and cost-effective price of our prescription Air 2 inserts. Your XREAL Air 2 Lenses will be designed with the slimmest and lightest lens type possible, based on your prescription. We'll also include our premium add-ons for every order: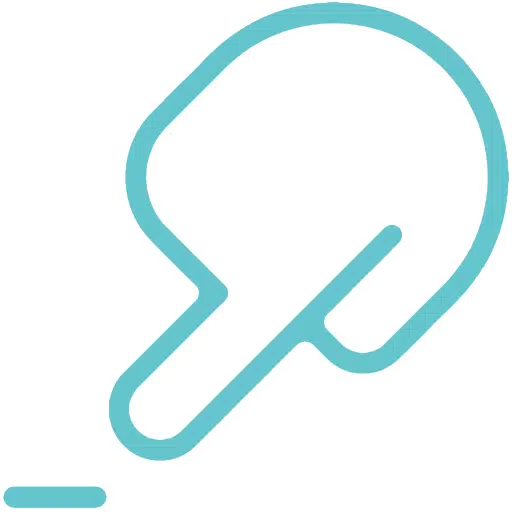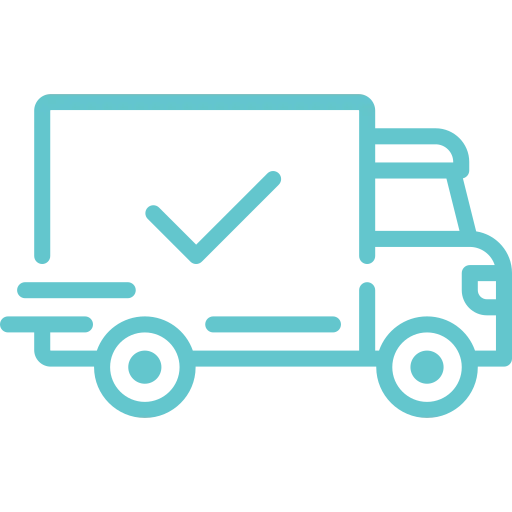 What Are XREAL Air 2 Glasses?
The Air 2 are the latest instalment in cutting-edge technology from the geniuses at XREAL. The new lens style offers a fashionable, subtle and sleek look that allows you to inconspicuously enjoy your AR experience on the go.
Following on from the resounding success of their breakthrough XREAL Air glasses see the introduction of the Air 2. The XREAL Air 2 provides the user with a premium AR experience without any sacrifice on style, comfort and functionality.
The Air 2 glasses focus on efficient connectivity and display quality with a range of various devices supported by the Air 2, as well as the 330-inch screen projection that offers users a super-immersive display.
Do XREAL Air 2 Glasses Need Prescription Lenses?
Our goal is to give you the ultimate viewing experience when using your XREAL Air 2 glasses. That's why we've partnered with XREAL to supply prescription lens inserts.
Although the HD projection on these glasses is both very large and very high quality, the display will be projected several metres away from the user, meaning there is a chance that the image can become distorted, especially for users with a visual impairment, like myopia. By purchasing official prescription lens inserts for your Air 2 glasses, you are giving yourself the best experience possible with these AR glasses.
Daniel Gretzke

As great as the reviews say
I'm always sceptical when it comes to VR/AR devices because I usually need to wear my glasses underneath. For the most part I bought the NReal Air because on Reddit everyone was praising Lensology for their glasses. I can confirm these recommendations. The glasses arrived before the AR glasses, the customer service was very responsive and nice but most importantly, I don't notice any difference between my glasses and the lensology glasses, which should help reduce stress from my eyes allowing me to wear the NReal Air glasses for longer periods of time. Very satisfied
Billy Clark

Lensology Nreal glasses inserts
Lensology gave very specific instructions with pictures (very helpful) to make sure that my prescription was correct for my Nreal glasses inserts. Once they got my prescription I received the glasses in a couple of days (I'm in US) and they work perfect. Thanks
Mariusz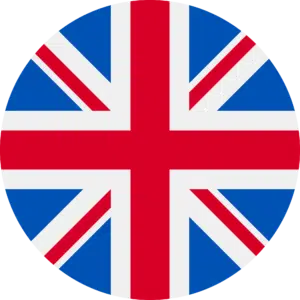 Nreal air inserts
They are very quick, I ordered real air inserts and I receive them after a few days, amazing quality, guys if you have real air glasses and you need prescription inserts to go for it .. worth it !!
Lemon Oath

Lived up to the reviews
Got the real air inserts after searching and seeing good Reddit reviews of the company's speed and service. My package came relatively quickly and my questions were answered effectively.
The quality was there and the speed was there, I don't often pay this much for glasses, but they were specifically cut for the design and compared to competitors the price was pretty fair.
If you are looking for a custom-cut lens, I suggest this company purely for the quality and the peace of mind that you will get a properly made product.
Jinny Park

Fastest and cheapest
Fastest, cheapest to ever get the inserts! I only read the reviews recently after purchasing my Nreal for the inserts and decided to try them because of the wonderful reviews. I was planning on taking a trip and I thought it would be great if I got it before the trip but it was only barely a week away.
I know my optometrist took more than a week to make my glasses, but I decided it wasn't going to happen and that I was going to use them for the next trip. But it showed up 2 days before the trip and I was able to take it with me.
I have strabismus and a bit of prism on my glasses, and they were able to make it perfect.
Customer services were great and prompt, the product came perfectly, and the fastest ever!
David Gravseth

Amazing turnaround time to the USA
I ordered my Real glasses from Amazon and my prescription inserts from Lensology on the same dav. I could not believe when they arrived within a day of each other! The turn around time was amazing. I submitted the form on 11/24 and got my lenses on 11/30 and they are flawless. Thank you!
Liam Dillane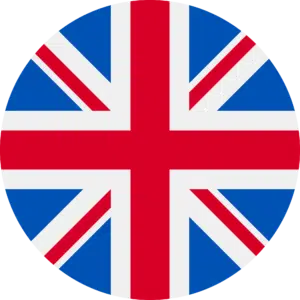 Reddit brought me here!
I found out about Lensology on the Nreal sub on Reddit. Fantastic piece of equipment. I tried to use the Nreal Airs with contact lenses but my eves got too dry. These are really well-priced.
If you're even thinking about it, just order them! You won't regret it.
Chase Trotter

Best inserts available for Nreal Air glasses and fast fulfillment of order
I needed a set of inserts in order to use my NReal Air glasses and Lensology had them to me within a month.
This was during the holidays, no less. I am extremely pleased with the service provided by Lensology, and they can count on my future business once my prescription changes.
How To Buy XREAL Air 2 Prescription Lens Inserts
Buying your Air 2 prescription lens inserts has never been more easy. Simply follow the steps below and you'll have Air 2 prescription lens inserts in no time at all.
Simply fill out the request form at the bottom of the page and supply us with your latest prescription (no older than 2 years).
Once we receive your order information, our expert team will get to work creating your prescription lenses for the inserts.
After your prescription lenses have been professionally fitted to the Air 2 lens inserts, they'll be shipped out to you as quickly as possible so you can start enjoying your super-immersive AR glasses with crystal-clear vision.
To get started, buy your Air 2 lens inserts today.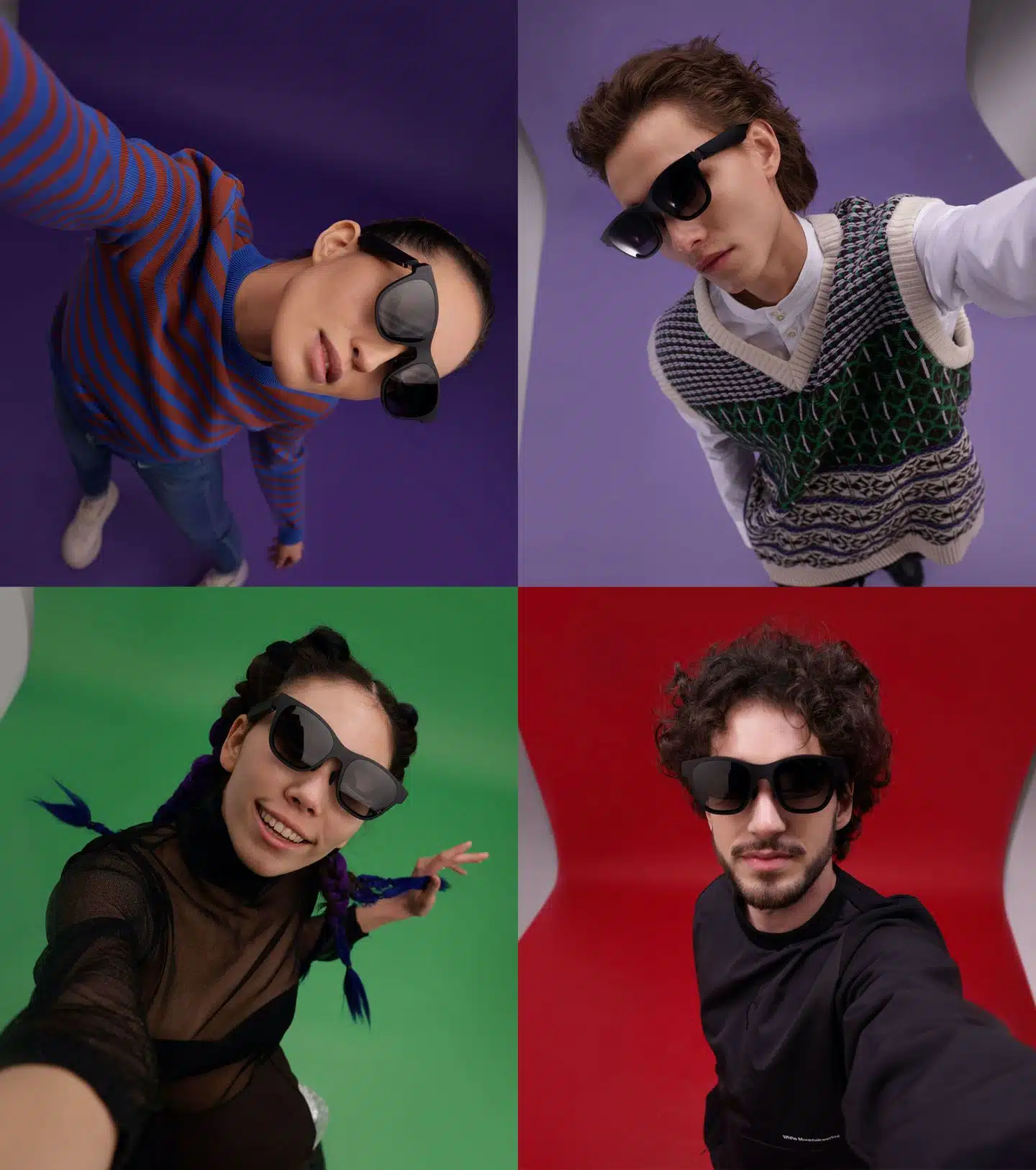 How Long Will My Prescription Lenses Take?
We understand how excited you are to get your Air 2 glasses up and running with your custom prescription lens inserts. That's why we work with the best quality lenses to give you the best experience possible. At Lensology, we use the ULTIMA lens for your prescription Air 2 lens inserts, because of their top quality, hi-spec features. The reasons why it is more beneficial to get your prescription lens inserts through Lensology rather than other suppliers are almost endless, however, we have three key reasons listed below:
FAST – We make sure that your Air 2 lenses are manufactured and shipped within 2 – 3 days. Nobody wants to wait weeks for their Rx lenses to be ready.
THIN – Our Rx lenses are made using the slimmest and lightest materials available based on your prescription.
SECURE – We use the quickest and safest couriers in the world for our service so we can make sure that even our international orders typically arrive within a week. Not only that but all orders are tracked and insured to give you added peace of mind.
Proud Partner of XRAI Glass. Life Subtitled
Below are a few words from Dan Scarfe, one of the Co-Founders behind the brilliant XRAI Glass software. We believe that the software that XRAI Glass have built is truly one of the most revolutionary steps in the world of augmented reality.
Read More about XRAI Glass
The XRAI Glass software was designed to revolutionise the way we connect people with technology. We're a software brand that creates groundbreaking solutions that are powered by augmented reality. With this groundbreaking technology, we have allowed ourselves to create something that transforms the way we hear, see and experience the world around us, in real time.
Our mission is to give the people who use our products the necessary tools to engage with the world in new ways that we were once only able to dream about. Our software allows people to see the world we live in from a completely new perspective. The XRAI Glass software transcends labels, disabilities and other things that may have previously hindered our experience in this world.
With XRAI Glass, we have given hearing-impaired people the opportunity to converse, interact and enjoy their surroundings and other daily activities with this pioneering software. This invention gives the hearing-impaired community the ability to enjoy aspects of life without the need for sign language or face-to-face interaction.
XRAI Glass goes far deeper than just your own language, with multi-lingual transcription and translation that is supported by nine different languages. This is also accompanied by your own personal assistant, called "Hey XRAI". "Hey XRAI" is there to answer almost any question you have for it, as well as help to recall anything you can't remember.
Everything we do is built from the values and the respect we have for user data. These values allow us to make our solutions as easy and accessible, as well as deaf-led on every step of our journey.