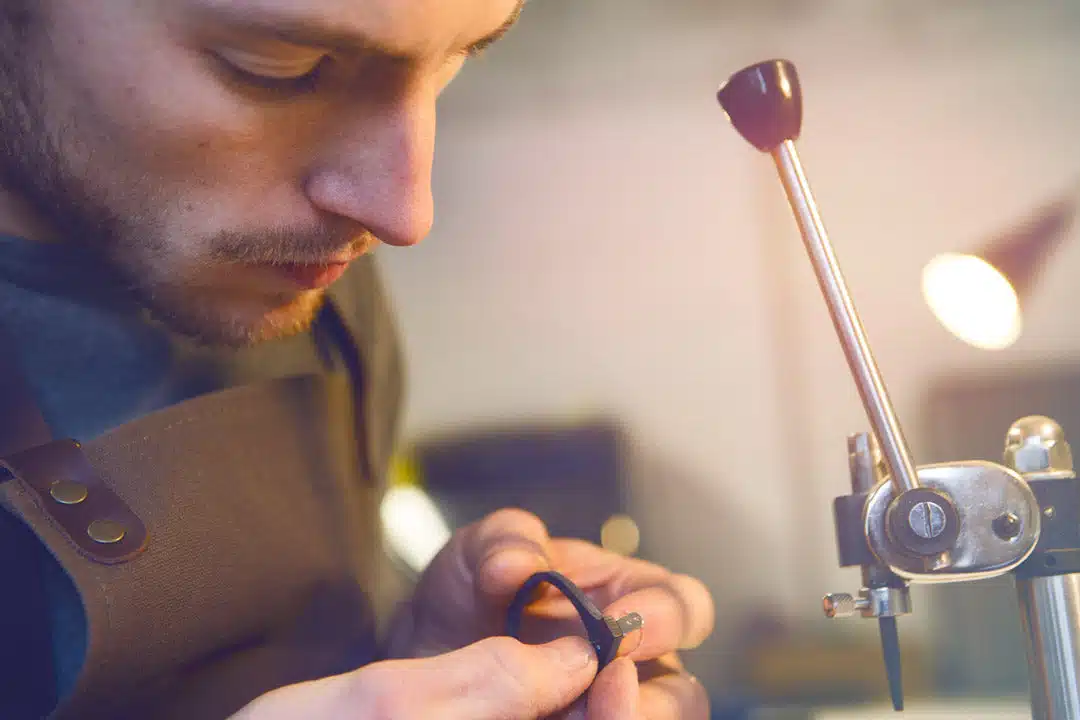 They handmake frames. We make lenses. Lensology Partner With Banton Frameworks…
A note from Neil, Head of Lensology's Customer Service Team:
"One day after the Christmas break our head technician Philip popped up to see me from the lab in a state of excitement. I was intrigued with what he was so keen to show me, which was a frame that one of our customers had sent in for new lenses.

It was the outstanding craftsmanship that had Philip so excited; Philip handles hundreds of pairs of glasses a week, but this was something special that had really caught his attention, and mine.

The glasses were a stylish and timeless design, made from sturdy handcrafted materials, with "Made in the UK" stamped on the arm.

There are lots of eyewear companies that will try and give the impression that their products are produced in the UK, but the truth is there are only three companies left in the UK that manufacture their frames from scratch in Britain, and Banton Frameworks happens to be one of them."
Here at Lensology, we have a lot of respect for other businesses that are still making goods in the UK, and when those goods happen to be great quality eyewear, we knew that this could be a partnership hand-crafted in heaven. We got in touch with Jamie and Lucy at Banton and offered to give them exposure to our customer base, to spread the word on their unique, high-quality frames.
Find out more about our partnership with Banton Frameworks >