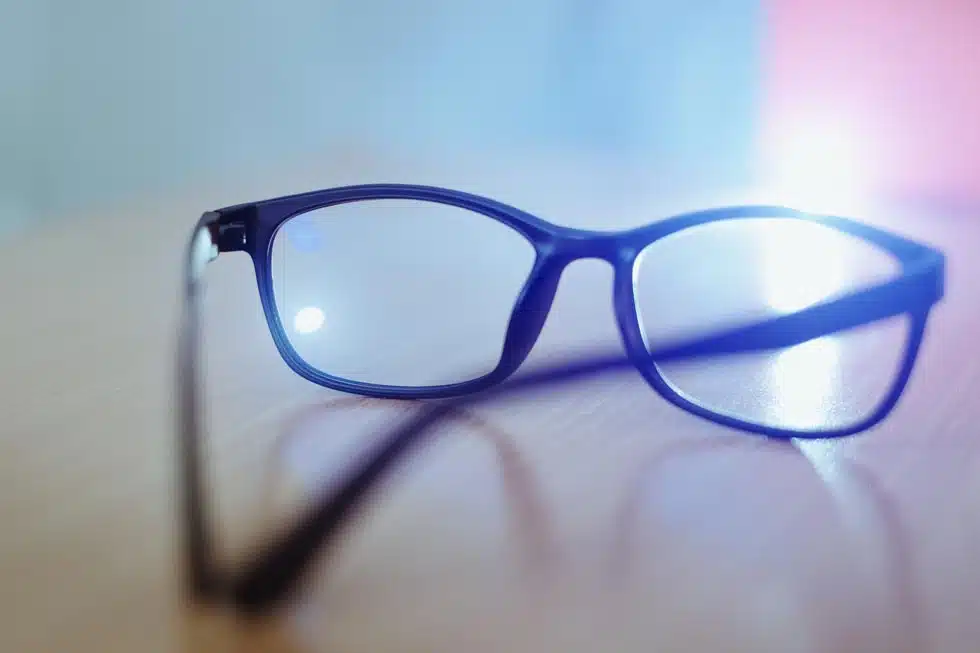 How much time do you spend thinking about your eyesight and making sure that you adequately look after your eyes? You probably do not think about it at all. If that's the case, you are not alone.
This article is about eyecare, but mostly the affect blue light emissions and the daily consumption of different light. As humans, we all have different work and rest habits and when it comes to our individual light consumption, this is also unique. Some people spend 8 hours a day in front of a laptop; others work outside and are exposed to light at odd and changing hours of the day. If you are into gaming, social media or online retail therapy, you probably log plenty of screen time after working hours too. These are different habits that all share a common risk: excessive blue light exposure.
Light is important for health reasons and balancing levels is something you can manage. Light has a significant effect on our sleep and wellbeing, especially in the evening. Night is when our bodies need darkness to stimulate melatonin production, so correct the light is essential.
Blue Light Emitted from Screens
Blue light is emitted from digital screens, but did you know that it is also emitted from other sources such as light bulbs in homes? It's important to think about your environmental lighting, as well as limiting screen time. Both energy efficient and digital lighting contain high concentrations blue light, so it's very hard to avoid.
Limiting Blue Light Exposure
Blue light glasses are important. Unlike filters that go over individual screens, light-blocking lenses can be transported and therefore limit your exposure to blue light wherever you need to go.
Did you know that approximately 6 in every 10 adults receive symptoms of digital eye strain after using the computer for more than 2 hours? This includes eye strain, headaches, and blurred vision to name a few.
The most effective way to reduce your blue light consumption is by wearing blue light blocking glasses. Wearing blue light glasses ensure that you considerably reduce your blue light consumption throughout the day.
The benefits of blue light glasses include:
Improved sleep and circadian rhythms
They alleviate eye discomfort and reduce eye strain
They fight against Age-Related Macular Degeneration (AMD)
Wearing blue light glasses will make your eyes feel more relaxed, perfect for a good night's sleep.
Where can I buy blue light lenses?
On our Lensology website, we have the option to select blue light lenses when placing an order. If you love your frames, why not try our simple reglazing service that's delivered straight to your door.
Do you already wear prescription glasses?
You can reglaze your existing glasses with a blue light blocking filter by selecting that option. We think you'll be glad you did.
If you don't wear glasses?
You can buy affordable blue light blocking glasses that work in the same way.
Here at Lensology, we really care about your eyes, so we would recommend these options to anyone concerned about digital eye strain.