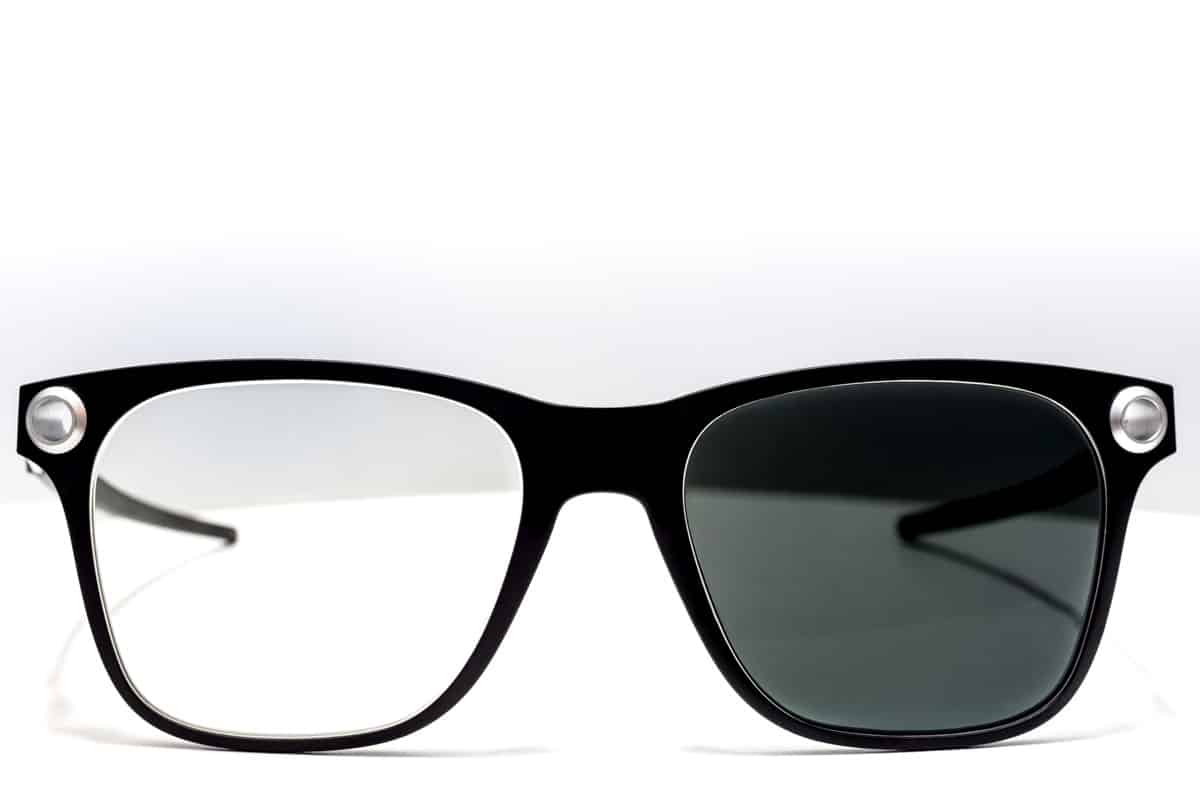 Transition lenses are an optical staple for anyone wishing to protect their eyes from the sun. Sometimes known as photochromic lenses, transition lenses darken when exposed to a change in light conditions where UV is present by absorbing ambient light. More than just a coating, transition lenses are specifically designed to protect the wearer from the harmful effects of UV rays, predominantly outside, but more recently inside too where artificial lighting can cause issues.
Made of tiny molecules of silver halide and chloride which are embedded within the lens, the tint stays invisible and clear until exposed to sunlight or UV rays. A chemical reaction then takes place where the molecules move and change shape to absorb the light. Cool huh?
What are the benefits of transition lenses?
Eye Protection
The number one benefit of switching to transition lenses is the significant positive impact they have on your eye health.
We are creatures of habit and convenience, and so all too often we fall into the trap of making do or carrying on regardless of seemingly minor discomfort. But, this minor discomfort can lead to serious eye-health issues where UV is concerned.
Eye health must be as high a priority as body and skin. When we expose ourselves to sunlight, we wear sun cream without a second thought, and the same protection should be afforded to your eyes. Eye damage is more often than not irreparable, so protecting them with a transition lens is an ideal way to keep your eyes in good health.
Blue light and eye strain prevention
Protecting your eyes also means you are preventing eye strain, which can lead to eye rubbing, squinting, headaches, poor posture and a whole host of other eye health nasties that can snowball into something bigger.
With more and more people spending time on computers, TVs, tablets and smartphones, transition lenses can help with blue light blocking (blue light being a significant contributing factor to said nasties) and where you may need a combination of light blocking features in your lenses. As technology gets more advanced, transition lenses are becoming increasingly more sophisticated to deal with our digital lives. Find out more about blue light glasses.
Versatility and freedom
Rather than changing your glasses every time the light changes, a pain when out walking the dog, shopping, or even hitting the slopes or the sun lounger, transition lenses make one pair of glasses work harder for you. Having a lens that can adapt precisely when you need it to, even when watching TV or going to the cinema, saves time, hassle and money you can be spending on something way more fun.
Things to consider with transition lenses
The pros definitely outweigh the cons, but you should always carefully consider what you specifically need to make sure that you get a lens that is right for you.
Most transition lenses don't work in the car
This can be a deal-breaker for some. The windscreen on your car blocks the UV light from coming through. So, the benefit of a darker lens to prevent squinting and eye strain won't necessarily be achieved with a standard transition lens on the market. If you are a heavy car commuter however, Lensology supplies and fits Transitions XTRActive and Drivewear lenses that are uniquely designed to protect you from glare, sunlight and car headlights which makes driving with transition lenses an excellent option for you.
Standard transition lenses don't like the cold, much
That's not to say they won't work in the winter, indeed they will. In some cases, where it is particularly cold and white bright as opposed to direct sunlight, they can take a bit longer to get going. When faced with direct sunlight, Lensology transition lenses work immediately, so you can still wear them on a blue bird day in the Alps and get the benefits, as much as you will walking the dog in the sunshine.
Transition lenses cannot be polarised – or at least most can't
Without polarisation you will get glare, so while you are protected from the UV rays hitting your eyes, you can still be causing damage as you react to glare. Lensology only stocks the world-leading Transitions range of transition lenses which includes the previously mentioned Transition Drivewear. With this lens type you get extra Transition and Polarised lenses all in one.
The tip here is to assess where you think you will benefit most from having transition lenses to help decide if they are the route to go down for you. As market-leading Transitions stockists and replacement sunglasses lenses, Lensology are second to none on quality and when fit by our expert in-house team in our dedicated laboratory, the results speak for themselves.
And, as ever, you can do all of this by post, leaving the technical stuff to us. All you need to do is request a pack and send your frames off to us for reglazing, and we will have your glasses back to you ready to go.
Find out more from our friendly team at [email protected]