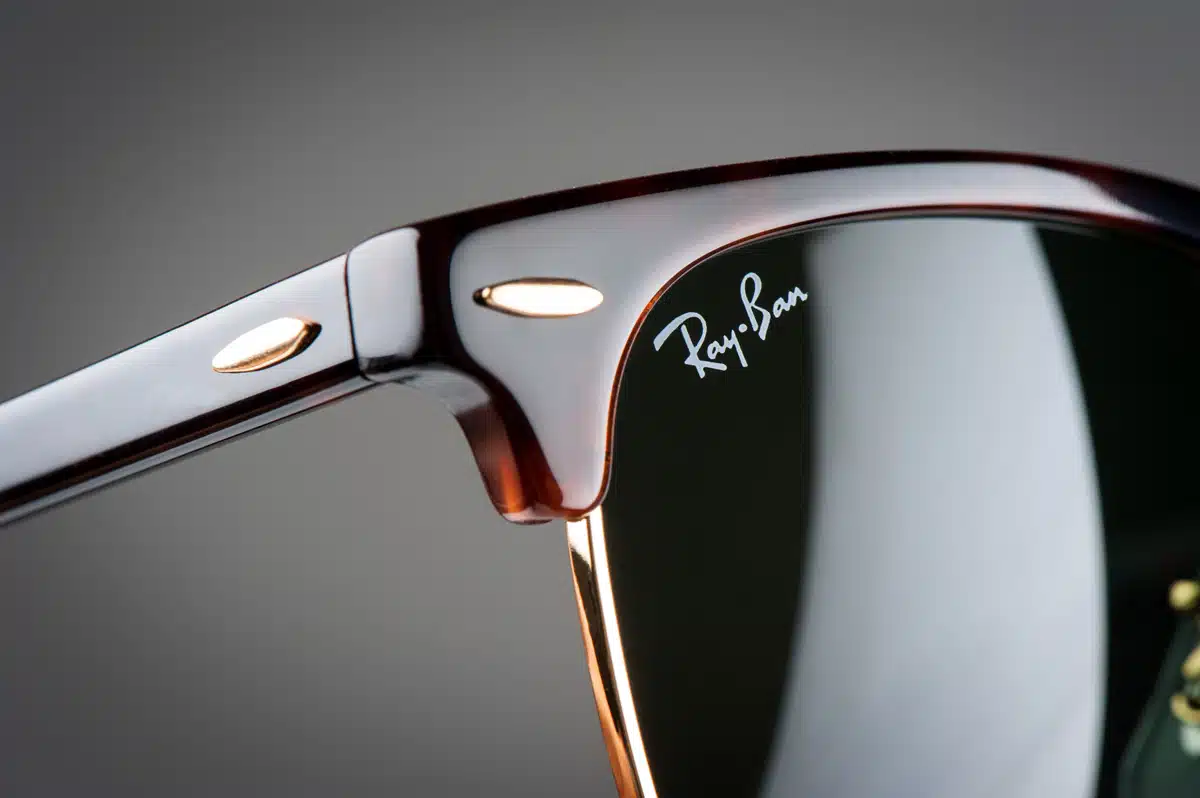 Sunglasses are highly beneficial for your eyes in any season. From the obvious hot sunny weather of the summer months to the glare of fresh, crisp, bright frosty mornings, protecting your eyes isn't limited to being on holiday.
One of our favourite brands, and a favourite with customers too, is Ray-Ban. Chic, understated, overstated if you so wish, high quality and just very cool, Ray-Ban is THE brand for sunglasses to take you through each season with style.
So you invest in a pair, taking the time to secure the right fit and aesthetic just for you. But, what happens if the lenses get damaged, or your prescription changes?
How do I replace my Ray-Ban lenses?
Well, you needn't start all over again… At Lensology, we are able to supply and fit Ray-Ban replacement lenses, meaning you can have a refit of your favourite Ray-Ban frames with new lenses; you're not limited to cheaper alternatives. What's more, Lensology will do all the work for you.
Unlike our competitors, we don't just send lenses out to you to fit yourself, which can damage your frames and give you ill-fitting lenses. Instead, we send out a pre-paid postage box for you to send your frames back to us, and we handle the rest in our dedicated optical lab to ensure your lenses are fitted correctly and in pristine condition.
Why not just buy another pair of glasses?
Hey, if you can, go ahead! But, take a step back and think about the various costs doing this incurs. Of course, it's nice (and practical) to have more than one pair. But to replace every time can be wasteful. With over 40% of today's global plastic waste ending up in the environment, we can certainly all do our bit to help.
Then there is the cost to you. When you have invested in a pair of beautiful frames to find you need new lenses only a year later, the costs can rack up. Replacing your lenses is a fraction of the cost of replacing frames and lenses together.
And time savings are to be had too. With our speedy postal service, you can have your re-fitted glasses delivered back to you within just a few days from you posting them to us. In contrast, when choosing new prescription glasses each time, you can be waiting anything up to 8 weeks for the high-street to get your order in, have it produced in the lab (wherever that may be), and sent back in to store, who will then call you to come back in and have them fitted and…..zzz.
Choose Lensology for your Ray-Ban replacement lenses instead and all you have to do is keep an eye out for the post.
No Ray-Ban? No Problem!
While we love Ray-Ban, we've big love for some other incredible brands too. Lensology is a lens provider and fitter of luxury POLICE designer lenses, or for the sporty, we supply and fit Oakley replacement lenses too, to take you from the slopes and the sea to the car or the bar with ease. And there's more too. Find out more about our replacement sunglasses lenses.
Ray-Ban replacement lenses, or any brand for that matter, are a no-brainer with Lensology. With exemplary customer service, high-quality, branded products, and the most effortless process in the business to get you the eye-care you need, hassle-free – what are you waiting for?
Contact our friendly team with any questions or order your postal box here.