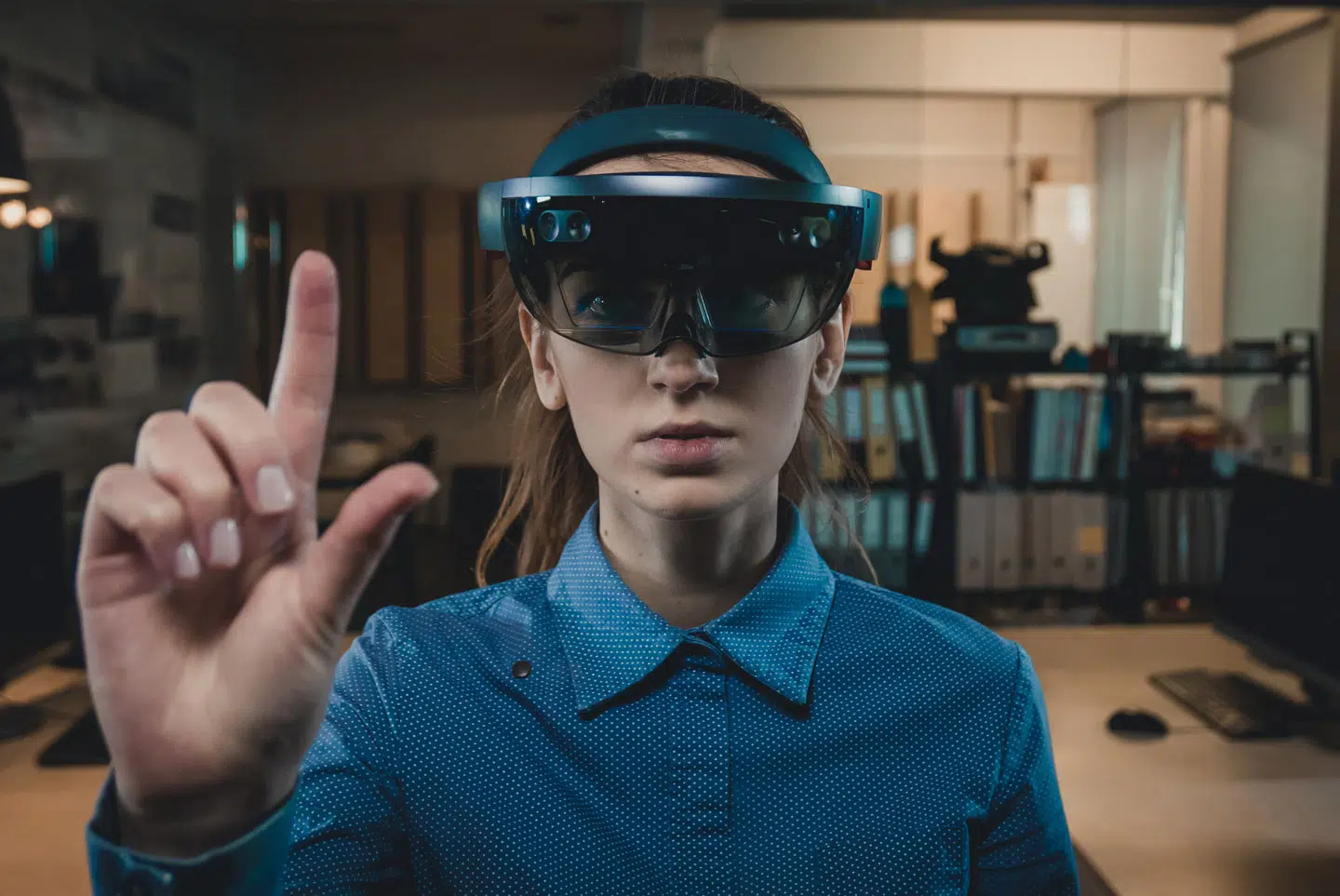 Do you apply filters to your pictures? Ever played Pokémon Go or used an app to change the colour of your walls without the faff of actually painting? Without realising, you're already using augmented reality. Previously used on smart devices, this technology is already being designed and developed into stylish eyewear called AR glasses.
Wearable tech has rapidly developed in recent years and we're all keen to get our hands on anything which saves us time whilst enhancing our lifestyle. Augmented Reality Glasses are another step in this development; allowing us to connect with instant information and peek into another world. So, with that in mind, we've decided to dive a little deeper and see what the fuss is all about.
What is Augmented Reality?
You might think AR is just another buzzword. It kind of is, but for good reasons! It's essentially a unique type of technology used across multiple platforms and accessories, which allows the user to transform their real-life environment. By using in-built software to collect data, AR is able to merge our physical and virtual worlds. Overlaying text, graphics, audio or other enhancements onto the objects or spaces we're looking at. Essentially creating a new reality right in front of our eyes.
What are AR Glasses?
If you're picturing Iron Man or The Terminator, you're not far off. However, thanks to the brilliant minds of eyewear engineers and designers, Augmented Reality Glasses are more streamlined and stylish these days. It's also expected that soon they'll not be too dissimilar to everyday glasses.
AR Glasses can include front-facing cameras which analyse their surroundings. Linking with internal software such as artificial intelligence, machine learning and location tracking, to build a virtual map of your exact location.
Its innovative, AR lenses then provide a digital display allowing you to access instant information or manipulate the environment in front of you. For example, locating nearby restaurants, uploading the stats from a live rugby game or placing furniture in different locations. In other words, AR Glasses have a digital lens with unlimited functionality.
Current AR glasses functionalities:
Interactive training
Product placement
Comparative shopping
Linking to smartphones to read notifications
Mapping and displaying directions
Voice-controlled searches
Augmented Reality vs Virtual Reality
The obvious difference between Augmented Reality Glasses and Virtual Reality Glasses is the packaging. VR utilises headsets which submerge the users' field of vision into virtual reality, making them extremely popular for gamers. Whereas AR displays data onto the actual view in front of you.
VR also engages the users' audio senses and hand stimulation, allowing them to fully immerse and interact with an entirely different reality. Whereas AR glasses very much keep you in the real world and layer the additional features you choose.
Where can I get AR Glasses?
With AR becoming a 'must-have' feature for many accessories, several big names are lending their expertise to create the best AR Glasses for you.
Snapchat
Already the leaders in AR filters, sources hint that Snapchat is looking to frame its technology. Allowing users to take full advantage of combining the real and virtual worlds.
Nreal
Nreal Air Glasses connect with your smartphone and display content like films, games or live sports, through your lenses. You can now exclusively fit your own prescription with Lensology's Nreal Air Lenses.
Rokid Max
Stream your favourite games, TV shows and films through your Rokid Max AR Glasses. Lensology is on hand to supply prescription lenses to your Rokid Max AR Glasses.
VITURE One
The VITURE One AR glasses are designed to revolutionise the way that we interact with AR. Equip these AR glasses with Lensology's prescription lens inserts for a fully-immersive experience.
Meta
Partnering with Ray-Ban, Meta released their first pair of AR Glasses in 2021. These stylish frames are packed full of AR features, with the option of buying them as eyeglasses or sunglasses.
Apple
Apple is building its smart features into their own AR Glasses. Syncing with your iPhone or Apple Watch as well as helping adjust poor vision through 'optical subassembly' tech.
Google
After several years of development, Google released 'Google Glass in 2020'. AR Glasses are primarily designed for workers within the medical field, construction, or warehouses.
Can Lensology Supply AR Lenses?
Absolutely! As experts in lens reglazing, we can design and fit bespoke lenses into any AR Glasses. You shouldn't be limited to when and where you can wear your AR Glasses and that's where Lensology come in, we can create truly personalised AR prescription lenses so you don't miss out on the latest eyewear technology.
Our AR Lens Features
Our team of technicians are skilled in creating truly bespoke lenses to fit your AR Glasses. Along with applying your own prescription, we can add additional lens features for a complete and comfortable viewing experience. Our lens features include: