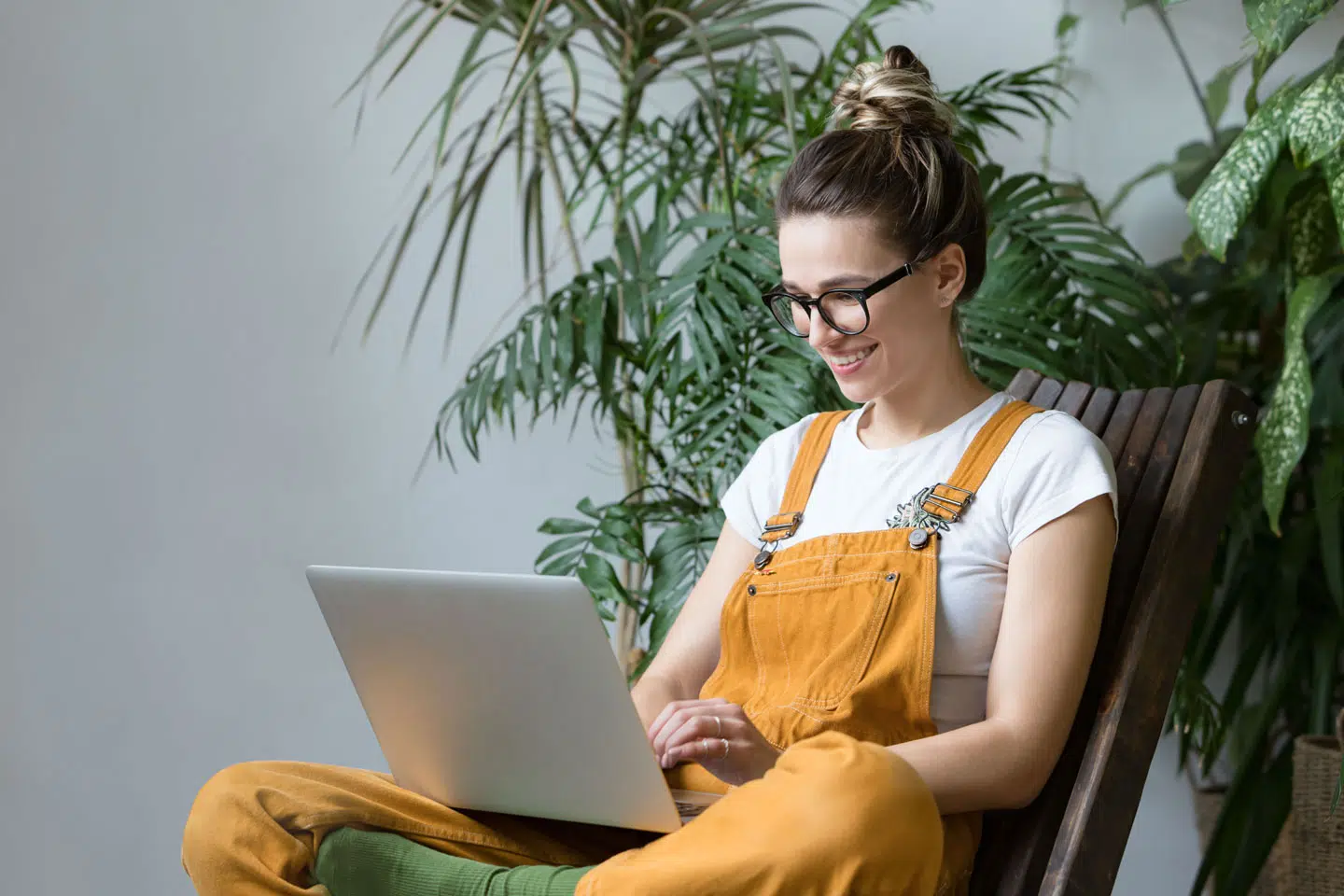 Varifocal lenses work by designing one lens with three sections. The top section focuses on things far away, whilst the bottom sharpens objects nearby and the middle helps with intermediate distances. As your eye moves, it adapts to each of these sections to clarify your vision.
This can sound extremely technical and varifocals do take some getting used to, so it's important to make sure you choose the right type of lens for you. For this reason, many believe sourcing varifocal lenses from an optician is the safest solution. However, reglazing companies such as Lensology, have state-of-art technology and fully-trained expert technicians to create the highest quality of lenses – usually in a quicker timeframe, better quality and at a fraction of the high street cost.
Can I order varifocal lenses online?
Absolutely. Varifocals may seem like complex lenses but if the lens technician has the right prescription and measurements, they can accurately produce bespoke varifocal lenses. When you're only replacing your lenses, ordering them online offers a more convenient and less time-consuming process. You no longer need to see the optician or choose brand-new frames. Reglazing your varifocal lenses online means you save time and money by turning multiple prescriptions into one lens, which is fitted into your existing frames.
The benefits of ordering varifocals online
It's an easier process
To buy your new varifocal lenses, all you need to do is complete a prescription form with your requirements and request a free pack to send your existing glasses to us.
Order from home
The online or paper prescription form allows you to order your brand-new varifocal lenses whilst from your sofa, bed, or anywhere! There's no need to book an optician's appointment.
Free postage
Lensology provides a free postal service. When you request a pack, we'll send you a box and prescription to return your glasses. Once your new lenses are fitted, we'll courier them back.
Apply additional finishes
We don't just create varifocal lenses. Our expert technicians can apply any extra finishes to your lenses including anti-glare, tints, gradients, and more.
Keep your favourite frames
By only upgrading your lenses, you save money on purchasing a new pair of frames. Your new varifocal lenses will be designed to comfortably fit into your existing glasses.
A cost-effective solution
Online varifocals provide multiple savings: your time, money, stress levels and choosing new frames. Meaning you can upgrade your glasses quickly and conveniently.
How much do varifocals cost?
Along with the obvious savings of not having to book an optician's appointment, heading out to the high street or paying for the postage (if you order with Lensology), buying your varifocal lenses online and having them fitted into your existing frames is an extremely cost-effective solution.
We've pulled together a small varifocal price comparison to create a clearer picture…
Lensology
Specsavers
Vision Express
Boots Opticians
Good Quality Varifocals From

From £64 for 'Digital Freeform varifocals'

£118 for

'Premium varifocals'

£188 for 'Enhanced varifocals'

£210 for 'Boots Gold Varifocals'

Better Quality Varifocals From

From £99 for 'Pro-series varifocals'

£198 for 'Tailor-made varifocals'

£309 for 'Advanced varifocals'

£290 for 'Boots Platinum Varifocals'

Best Quality Varifocals From

From £179 for 'Omni-Vision HD varifocals'
How many types of varifocals are there?
Suppliers will have variations of their own varifocal lenses. The differences come down to the quality of the lens being used and, generally, the more you pay the better visual clarity you'll have. We have 3 types of varifocal lenses, all of which provide a consistent and comfortable experience.
As an entry-level Digital lens, this still provides a good varifocal option. Its Freeform design provides clear vision across the 3 sections with minimal distortion.
Our better varifocal option is very similar to the 'highest-quality' versions found on the high street. With little distortion, they're easily adaptable to everyday life.
Also known as our Omni-Vision HD, these lenses push all distortion to the very edge. Providing undisturbed focus and a natural, comfortable fit.
What are the right varifocals for me?
This is dependent on your budget and lifestyle. If you plan on wearing your glasses occasionally, the cheaper varifocal options will suffice. If you'll be wearing them for everything from reading and watching TV to driving and exercising, then a premium option may be more comfortable. Because varifocal lenses contain multiple prescriptions, each type of lens can take getting used to. You may initially feel that 'swaying' sensation but for many, this will settle. If not, you may require a different type of lens to minimise the distortion and provide a better experience.
How do I order varifocal lenses online?
Choosing your varifocal lenses online couldn't be easier. Once you've picked the type of lens you require, you simply complete a prescription (including any additional finishes) and send them to the supplier with the glasses frames you wish for them to be fitted to. Include your ocular height and dual pupillary distance measurements too, to ensure your new lenses are fitted accurately into your frames.
Why choose Lensology?
Whatever you decide on, Lensology can advise and source the correct lenses for your prescription.
Save with Lensology
Our range of lenses can offer massive savings compared with the high street. Our bifocals start from as little as £35.00 versus the high street RRP of £80.00 – £120.00, and our varifocals start from £64.00 – with the high street RRP starting from £120.00 to £170.00. A huge difference in cost, and with regular deals with as much as £20.00* discounted off the price, the savings are undeniable. See our latest deals here.
Request a free pack today, or contact us if you have any further questions about the right lenses for you.